RankMyAgent: Top 50 Teams in Canada 2022
January 9, 2023
Teams, your moment has arrived!
Congratulations to our inaugural Top 50 Real Estate Teams in Canada for 2022! These team awards are a testament to your hard work, passion and commitment to your clients and communities you serve.
The Top 50 Teams in Canada award have been calculated based on the quality, ranking and rating of thousands of reviews on real estate transactions from January 1, 2022 to December 31st 2022 for small to large teams. The results were compiled from our team lite and team plus accounts.
RankMyAgent.com is Canada's most comprehensive review platform hosting over 71, 000 verified real estate reviews and growing to date, written by clients that have closed transactions, giving a valuable, informative resource to potential home buyers and sellers. Reviews are verified on RankMyAgent (RMA) from reviewers, real estate professionals and by the RankMyAgent team who conducts audits and verifications on an on-going basis.
Reviews from RankMyAgent can be displayed on REALTOR.ca active listings and profiles.
We are excited to share with you the top real estate teams in Canada in 2022 in the following categories:
Top-Rated Agents in Canada
This award will be rewarded to the top real estate agents who reside and operate in Canada. These agents stand out as the best in the country. Check out our list on the top 100 real estate agents in Canada here!
Top-Rated Teams in Canada
This award will be presented to the top Team Lite and Team Plus accounts. Both small and large in size, these talented groups worked together to becoming the highest reviewed and rated teams in Canada. Keep scrolling to find out who are the top-rated teams that you need to work with!
Top-Rated Agents in the USA
This award will be granted to the top real estate agents who reside and operate in the USA. These agents have done an impeccable effort in gaining the top reviews in their locations. Check back in when we reveal these winners at a future date!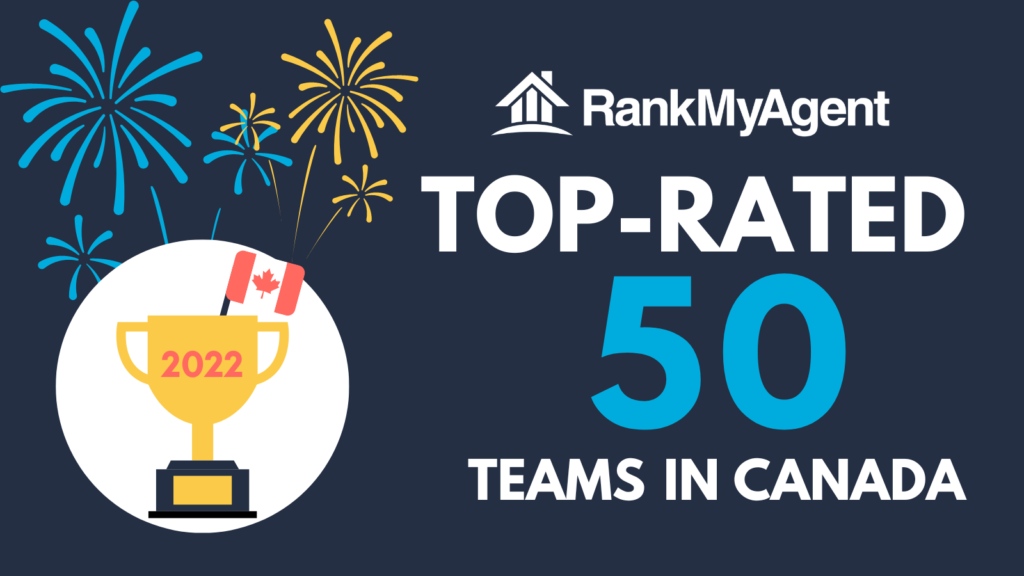 50 Top-Rated Real Estate Teams in Canada 2022

Congratulations to all the winning teams! We thank you and each team member for their grit and outstanding work this year, showcasing the incredible team synergy of real estate professionals in Canada. We wish you all the best in 2023! Thank you to all who had participated in collecting reviews for RankMyAgent R-OSCARS Awards- we are incredibly excited to see you all next year!
---
About RankMyAgent.com
As the Canadian industry-leading platform, RankMyAgent.com connects real estate professionals to the public using the power of verified, credible, client-generated online ratings and reviews. RankMyAgent.com delivers a review management system with local geo-farming and reputation-marketing tools. Get recognized, generate new business, and build your online profile with RankMyAgent.com.
With thousands of agents Canada wide, RankMyAgent.com gives consumers the power they need to make an efficient, confident and successful choice when it comes time to choose a real estate professional. To learn more, please visit https://rankmyagent.com/agent-learn-more/
To learn more, visit www.rankmyagent.com
Real Estate professionals can set-up up free accounts at: www.rankmyagent.com/agent-learn-more.
Teams and Offices interested in setting up their team or office with RankMyAgent can contact [email protected]