8 News Year's Resolutions Every Realtor Can Get Behind
December 28, 2020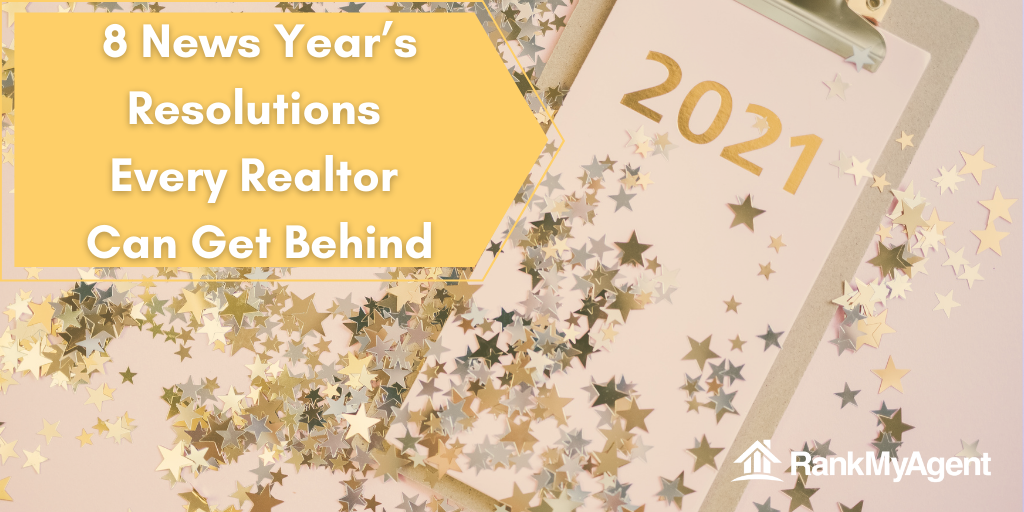 2020 was a challenging year. For a while, Canadian real estate markets went into free fall. Then, some markets came back roaring louder than ever. We saw trends of Canadians moving to the suburbs. The pandemic also radically changed the home purchase and sale process.
As we move to 2021, it's time to consider your business' New Year's resolutions. Whether it's to finally push your social media strategy or implement new technologies into your sales process, what better time to commit than in the new year?
In this article, we discuss eight New Year's resolutions that can benefit any real estate agent.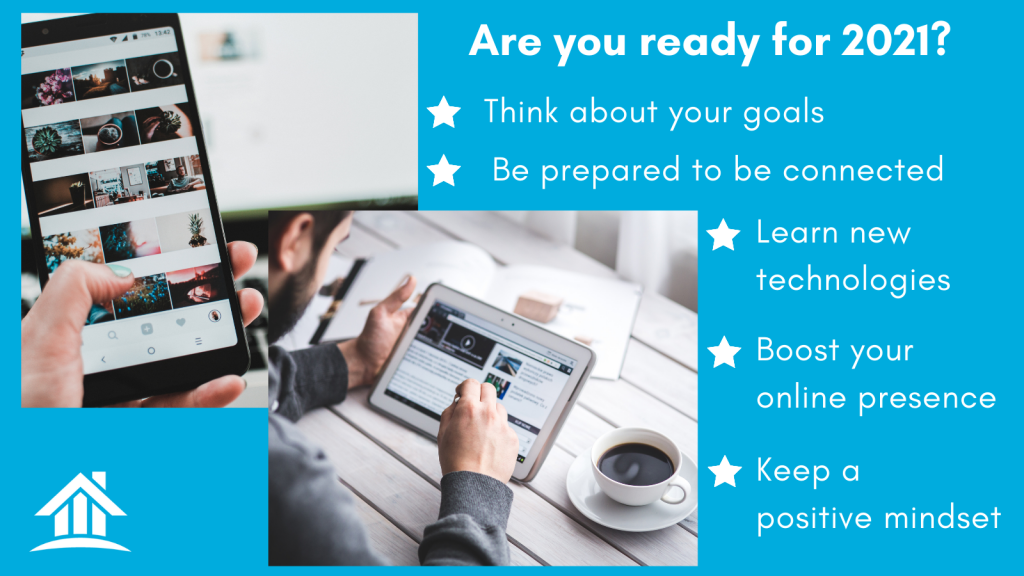 1. Set Your Goals
What do you want to accomplish this year? Setting goals for 2021 one is a relatively easy resolution. Whether it's more sales, more leads, or higher-end properties, make sure to write them down and develop a plan to achieve these goals. This resolution can start your year on the right foot and set you up for a year of success.
2. Audit Your Digital Presence
44% of buyers looked online for property sales during their home purchase process. It's not a surprise that some buyers may also look for an agent online. Even if a potential client gets your name from a friend or family member, you can expect some may at least Google search your name.
So, what happens when you Google your name? Are you leaving the impression you want to potential clients? Some agents may ultimately have close to nothing to show. While others have a website and refined LinkedIn profile prepared. You can also further your digital presence with reviews, a Facebook and Google business page, and less business-centric social media profiles like Tiktok or Instagram.
Pitching local news outlets' story ideas with you as the real estate expert or even writing the content yourself can ensure that leads searching your name understand you know the real estate market. These tactics aren't necessarily selling your service, but it gets your name out to the public and builds trust with future clients.
3. Time to Push Social Media!
One billion (with a B!) people use Instagram every month, and the average user spends 28 minutes per day on the platform. This makes Instagram and other social media platforms a great way to advertise your business. Whatsmore, it's free!
Agents have gone from meeting clients at their community centres and evening soccer games to networking on these social media platforms. This is even more true in the age of COVID-19.
Social media platforms also allow you to break away from the competition. Use Instagram or TikTok to reveal what makes you unique. You can also show your side with photos of your children or hobbies to show clients that you're also a relatable human being and not just in the business to earn a commission check. Clients want to work with a real estate agent who's genuinely interested in helping them find their dream home.
These platforms are also a great way to provide exciting and relevant content to your network. Again, not everything you do has to be a direct sales pitch. By simply providing relevant information through social media channels, you can build trust with potential clients and brand yourself as an expert.
4. Attend Webinars and Listen to Podcasts
This time last year, you may still have attended real estate conferences and classes to learn about the latest developments in the market, new legislation related to your business, and how to use the latest real estate technologies. The pandemic has moved everything online, but it's essential to maintain a habit of constant learning.
Webinars and Podcasts are a terrific way to keep informed and learn techniques and strategies to better your business. The Canadian Real Estate Association (CREA) has a monthly podcast designed to discuss issues important to the Canadian real estate market. Episode 5 was our personal favourite.
Your local real estate boards also often have fantastic webinar resources. For example, the Barrie District Association of Realtors regularly puts out webinars on using new technologies, navigating agreement forms, and more.
5. Adopt New Technologies to Make Yourself More Efficient
There are endless technology solutions for real estate agents. Some are almost mandatory for the modern agent, while others are nice to have. Especially with the pandemic, e-signature platforms such as DocuSign or HelloSign are fundamental to your tool belt. It also makes you look more professional in front of clients because you're able to provide more convenient and technologically advanced ways to handle the paperwork.
Cloud storage is also key to your tech stack. Solutions such as Google Drive or Dropbox help ensure that you won't lose your files in a computer crash. Further, it creates a convenient way to share documents with colleagues and clients.
6. Make Good Photography and Video a Must-Have
The pandemic has made in-home showings difficult or impossible. As a result, agents have had to turn to video and photos to show off properties. More creative agents may also do virtual home tours or 3D models of properties.
You may want to only call a videographer or photographer when your listing is a multi-million-dollar deal. However, taking this step to market all your listings can show current and future clients that you're worth every penny your commission calls for.
7. Learn to Use Inclusive Language
You and other agents strive to always better your client experience. Using inclusive language is vital to achieving this goal. This includes avoiding certain phrases such as "guys" when referring to a group that includes females and non-binary individuals or replacing terms such as "husband" or "wife" with "partner". These small changes can help clients feel more comfortable with you. This can turn first-time clients into lifetime clients who will refer you to their friends and family in the future.
8. Take a Break and Consider Your Mental Health
COVID-19 has been tough on everyone. Mental health has become an important issue as we're bombarded with a constant stream of bad news. This atmosphere is why it's important to take breaks. Not every email needs an immediate reply, and it's okay to put your phone on silent occasionally.
A positive mindset is critical to get through these difficult times. Maintaining frequent exercise, a healthy diet, and surrounding yourself with the right people can encourage the right mentality to keep yourself moving forward.
2020 may not have been what we expected. But it provides a better reason to start 2021 on the right foot. We hope you can take at least one or two of our ideas to better your new year!