The Modern Realtor's Tech Stack
April 30, 2019
Technology has changed every industry and there is no shortage of software solutions for realtors in 2019. From digital signatures to displaying a property online, the modern real estate agent has to familiarize themselves with different apps and programs to get ahead of the competition. This article covers the different solutions a modern realtor may use.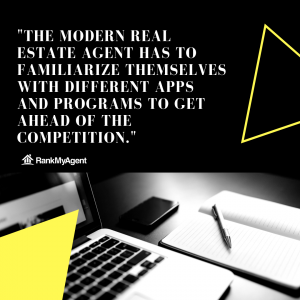 Website and CRM
There are endless software options for agents looking to capture and close more leads. A website and CRM (customer relationship management) tool go hand in hand, and often come together in an all-in-one solution.
A website is critical because it's the first thing potential clients see after searching for a realtor or brokerage. And while hiring a website designer can cost thousands and experimenting with the HTML and CSS code can take hours, many solutions such as Placester or propertybase provide easy-to-make and customizable websites specifically for real estate agents. These tools also provide a CRM system to manage and email nurture leads.
It can be obvious why a website is important, but a CRM system is just as important. A CRM system lets a you remain organized and nurture potential clients through email drip campaigns. A tool like this can really help you look at your sales cycles, see what your pipeline looks like, and find out where your leads are coming from.
E-Signatures
Ease and convenience is everything, so e-signatures are now a staple for any agent. Even if a you decide not to get a website or CRM system, you'll still likely have a solution like DocuSign or HelloSign to provide an easy way for their clients to sign forms and to get said forms back to you faster.
Instead of meeting up at a coffee shop or office to sign the finishing documents, signatures are only an email attachment away. And these signatures are just as legally enforceable as their pen-and-paper counterparts.
Organization is another benefit of e-signatures. With so many documents signed, you can have trouble keeping track of it all. Digitalizing all these documents keeps it in one central place and allows both the client and you to see every signature along the sales process. No more lost documents that slip out of the folder!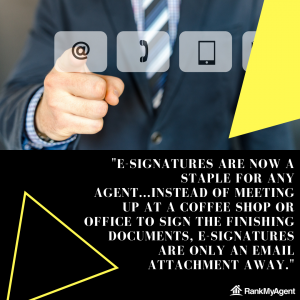 Cloud Storage
As mentioned prior, there are tons of documents in the property sale and purchase process. Cloud storage platforms like Dropbox, Box, and Google Drive are the ideal places to store everything. Whether it's a purchase agreement, sales sheet, or marketing collateral, having it all in a central location that's accessible anywhere is extremely useful for a profession that's always on the go.
Platforms such as Google Drive also provide powerful, cloud-based applications like word processors and spreadsheets. Not only can you store documents online but also draft letters or utilize spreadsheets on the go.
Displaying a Property
Displaying a property is one area where the real estate industry is at the forefront of technology. Matterport and other companies like it allow realtors to create 3D home viewings. Potential buyers can, from the comfort of their computer or phone, look at a 3D rendered model of a home and go through each room. However, this doesn't come cheap as the camera needed to create 3D home tours will cost around $4500 on its own. An alternative is to use Periscope which can broadcast virtual open homes using a 360-degree camera.
If 3D home models are too fancy, there are also the more basic video and photographs. For the realtors who don't want to hire a video team, self-made videos are easier than ever as smartphone cameras get better and better. Traditional video editing software such as Adobe Premiere and Final Cut Pro are excellent options, but real estate-specific video editing apps and software are available too. Animoto is a great example of this.
And even more basic than videos are photos, which are a bare minimum for any property listing. Again, smartphone cameras are getting better and better every year and can oftentimes be enough for a property listing. Professional photography is a nice-to-have but not mandatory. To really enhance real estate photos though, a photo editing app like AgentSnap has features to really make a space shine. For in-depth editing, traditional photo editing software such as Adobe Lightroom and Snapseed are the go-to.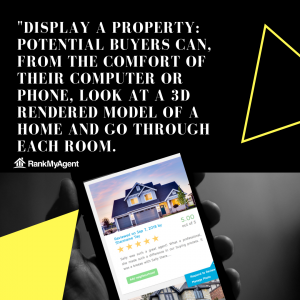 Communication
Realtors are in constant communication with the different stakeholders of a transaction—primarily their client. Email is usually the go-to form of communication, and applications like Yesware or Boomerang are useful to see when people have viewed an email. Follow-up emails to see if someone has received a document or message are no longer needed. These applications also allow the user to schedule emails, which can come in handy.
Messaging apps like WeChat or Whatsapp are also important. With many properties in Toronto and Vancouver being bought by Chinese foreign buyers who primarily use WeChat, learning the ins and outs of this app is critical when working with foreign clients. Whatsapp may also be a primary communication tool with clients, with a strong following in North America but an even stronger following in Europe and Latin America. Realtors working with foreign buyers/sellers need to communicate with their clients through the medium most convenient to the client.
Travel
Agents are always driving around to different showings, so tech that can make driving around easier can be a lifesaver. Google Maps can help agents unfamiliar with a certain area, but an app like Waze is even better. Waze can help you find what areas have traffic or construction, giving you a better estimated time of arrival. If you see traffic due to road work or a collision up ahead, you can notify your client or whoever you're meeting.
In busy cities like Toronto where parking is rarely free, the Green P Parking app can save time from needing to go up to a machine and getting a ticket. Simply paying via phone makes life that much more convenient.
Overall, technology, apps and software are changing various aspects of a realtor's work. Although some software solutions may be more bloat than useful, the modern realtor is bound to have the mentioned technologies to make their work more efficient.