If you've circled through LinkedIn recently, you may have seen the data from McKinsey that COVID-19 has pushed business technology adoption forward five years. The Coronavirus crisis has forced corporations to adopt technologies for their employees to work from home. The pandemic also has vaulted day-to-day consumers to adopt software, such as ZOOM video conferencing.
The residential real estate industry is not different from the rest of the corporate world. Homebuyers and sellers must communicate with agents through new means as opposed to face-to-face interactions. Further, home tours have turned virtual. These may become permanent fixtures even once the Coronavirus is no longer everyone's first thought.
But it's not only technology leaving a lasting impact on the real estate sector. Everyone has realized the importance of having living space — especially true as many of us must work and self-isolate at home. Homebuyers and sellers now have a more substantial interest in moving to the suburbs, where a larger home is still within their budget.
COVID-19 will have lasting impacts on the real estate market and the buying and sell process. This post discusses COVID-19's potentially lasting effects on the operations of the real estate industry. This includes:
Buyers and sellers using social media to communicate with agents;
The increasing use of virtual home tours and remote home buying; and,
A greater demand for larger homes in the suburbs.
Meeting and Communicating with Agents via Social Media
How we find an agent to buy or sell our home has changed with technology. Speaking with friends and getting a referral to an agent is still common. But instead of a call, many opt to message an agent on social media.
A 2018 survey on realtors in the digital age found social media was the best source of generating high-quality leads among agents, even more so than Multiple Listing Service (MLS) websites. Now that it's harder to meet with an agent face-to-face or through cocktail parties and other social gatherings, social media is even more critical for realtors.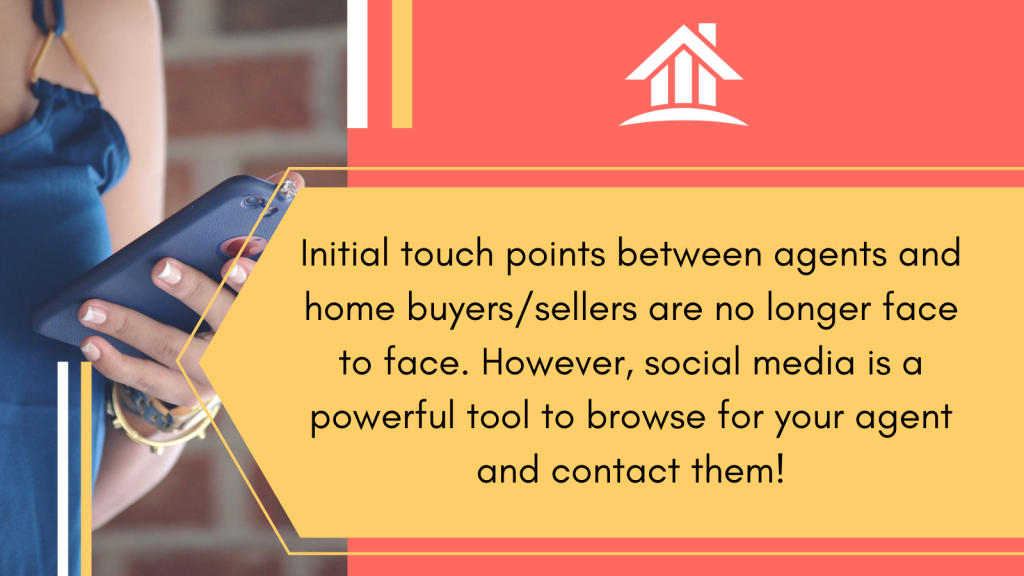 The pandemic is likely pushing more real estate agents onto social media to replace the social gatherings where realtors once met new business leads. As more agents adopt this lead generation tactic, it's likely to stay in their arsenal for the long term. And social media will become more prominent in how buyers/sellers communicate and meet realtors.
Virtual Home Tours and Remote Buying
We've used the internet to browse online home listings for the past two decades. There's nothing new about it. But the ability to do so during COVID-19 has made it more important, and so, agents are putting more effort into their online listings.
Photography
We already understand that pre-COVID, homes that had high-quality photography sold faster. We can only imagine how much faster photos sell a home now that open houses and showings aren't as frequent. Before we call an agent to book an in-person showing, we're likely looking through the photos first to narrow down what properties we want to learn more about.
Videography
A real estate video can help a potential buyer feel like they're walking through the home. Before COVID, 73% of homeowners said they're more likely to list with an agent who uses video. Again, this number is likely even greater with COVID-19. As agents adopt more real estate videos into their marketing strategy, it may become a new norm for realtors after the pandemic.
Further, drone footage can provide potential buyers and sellers with an idea of how the surrounding community looks. People don't only buy a home for the interior but also the neighbourhood.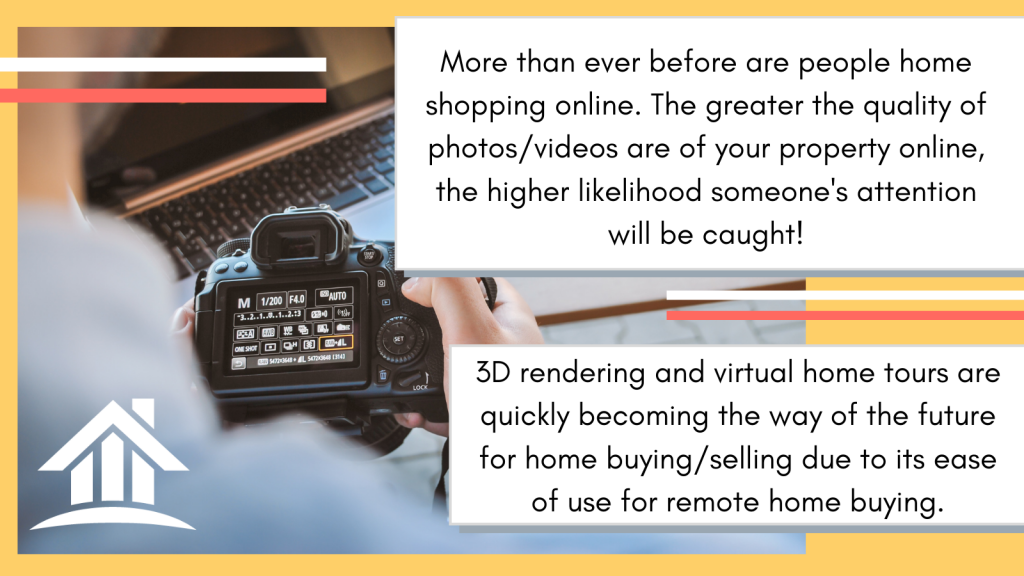 3D Home Renderings
3D home renderings with technologies like Matterport are becoming more important. 3D digital home tours provide potential buyers with a better online experience that may stay in demand even when they can view an open house again.
Remote home buying
COVID-19 has shut borders, which means foreign home buyers likely can't fly to Canada to view a property before purchase. Even purchasing a property in another province as a Canadian can be difficult.
As a result, remote home purchases have become more popular. 42% of Ontarians said they were "open" or "somewhat open" to purchasing a home they could only view digitally. Some brokerages combine digital 3D home tours with real-time calls with agents to provide an experience that replicates an in-person showing. Ultimately, COVID has made homebuyers more comfortable with remote home purchases, and this effect likely will last post-COVID-19.
A Push Towards Larger Homes in the Suburbs
Condo apartments [AZ1] in downtown city cores have become scary places for those avoiding COVID-19. Thousands of people living in the same building is not a good way to avoid the pandemic. When you combine this with the small spaces that condo owners must self-isolate in, many look to the suburbs as their next big move[AZ2] .
This desire to move to the suburbs isn't temporary. Remote work has created a longing for home offices that aren't possible in a condo. In a survey of Ontarian homebuyers, 28% mentioned that pandemic isolation had increased their desire for a bigger home, more space, and more amenities. 25% wanted more outdoor space, which is usually only possible in the suburbs (unless you can afford a high-end property in the city).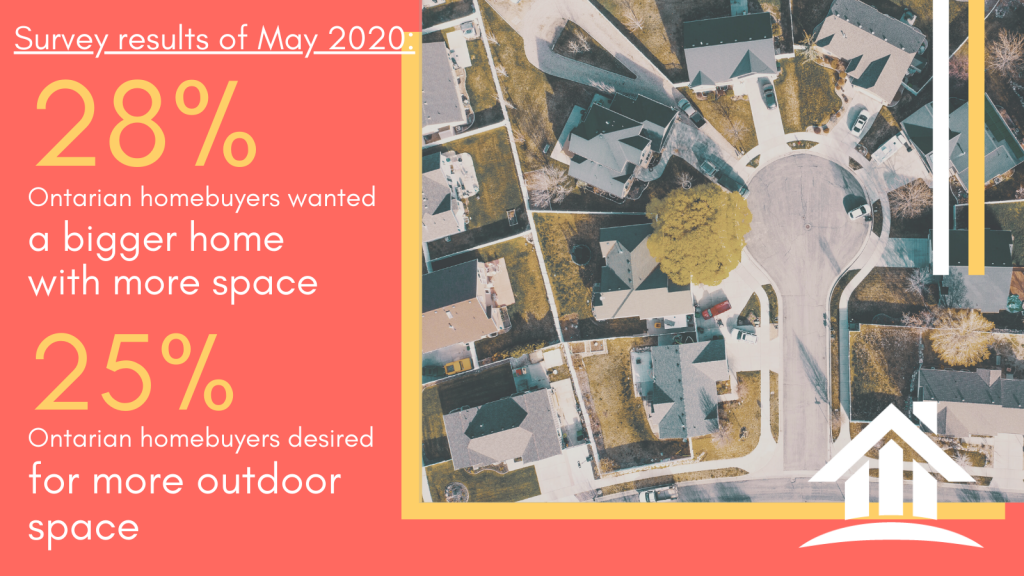 COVID-19 has changed society a lot. One of those changes is how we buy and sell a home, and some of these changes are here to stay. Even after the pandemic ends, we'll likely see social media and online alternatives to home tours take an even larger role in selling homes and driving leads to agents. The demand for larger, suburban homes will also likely continue as we further embrace remote work.
---