The Gaio Team: John Gaio, sales representative — Royal LePage Vendex Realty, Brokerage
June 2, 2021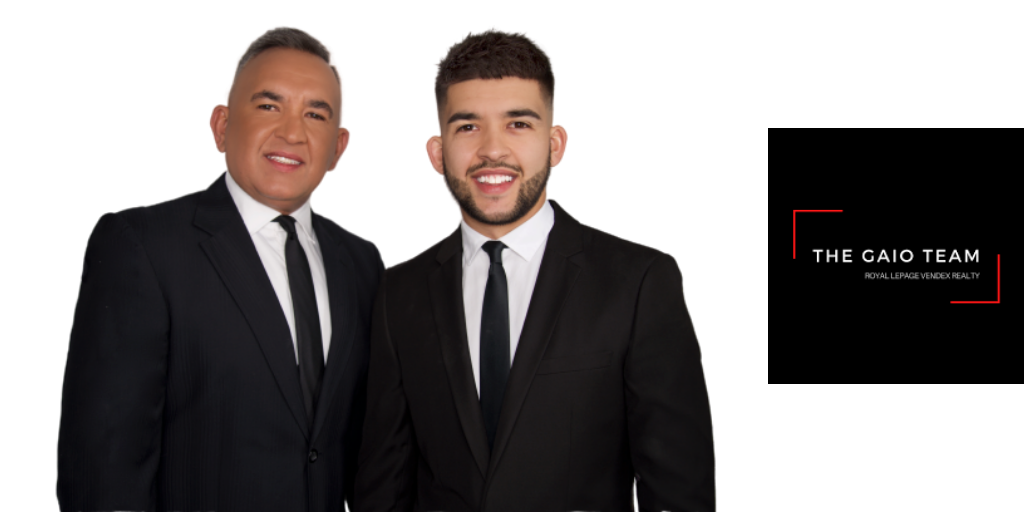 John Gaio is an award-winning sales representative based out of Royal LePage Vendex Realty in Brampton, Ont., who always puts the needs of his clients first.
With several years of marketing, sales and negotiating experience under his belt, Gaio is equipped with the tools to provide an excellent customer service experience. But it can be difficult for clients to find him while searching for the right agent.
After joining RankMyAgent.com, Gaio has reinforced his strong online presence with verified reviews from actual clients he has worked with.
In 2020, John Gaio attributed $40,000 of his income generated by online reviews on RankMyAgent.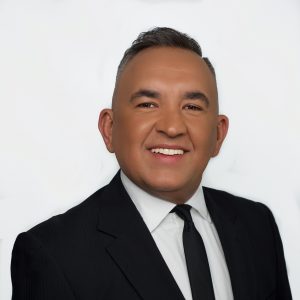 RMA client since May 2014

Revenue Generated in 2020 using RMA: $40,000
The Challenge
In the modern digital era, people are inundated with information. Clients are searching tirelessly through a saturated data pool of potential trustworthy agents to work with. Still, real estate professionals also must sort through a variety of real estate-based platforms that can provide and post honest and authenticated reviews from past clients.
Finding the right customer-review platform to learn how to use, invest time in and share with past and prospective clients was one of Gaio's biggest concerns. He was also concerned with establishing brand recognition in a highly competitive industry while achieving high rankings on Google searches through SEO.
The Solution
That was before he found RankMyAgent.com. With RMA, Gaio was able to utilize the platform to collect verified reviews that are monitored and fact-checked to prevent falsified information from spreading online, potentially damaging an agent's reputation. On RMA, he could also easily store and share his authenticated reviews across all levels, including REALTOR.ca, social media channels, and personal websites. These multiple layers of linking and the number of reviews all work collaboratively to boost rankings on search engines, including Google, through SEO best practices.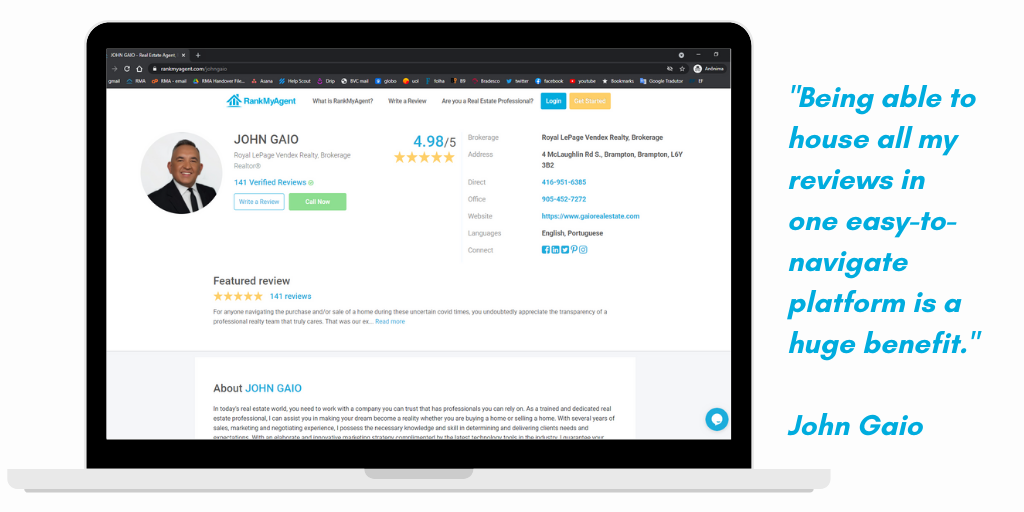 "Also, it's (RMA) a great lead-generation tool, and it's easy for clients to provide and validate reviews. I also show my reviews to clients I already know to help reinforce my reputation."
As a member of RMA, Gaio receives real-time review alerts as they come in from the clients, and he can respond to the author at that time. From there, Gaio can choose to share those reviews across social media platforms and websites to maximize exposure.
The Outcome
Since joining in 2014, Gaio has collected more than 140 client reviews and has an impeccable 4.98-star rating out of five.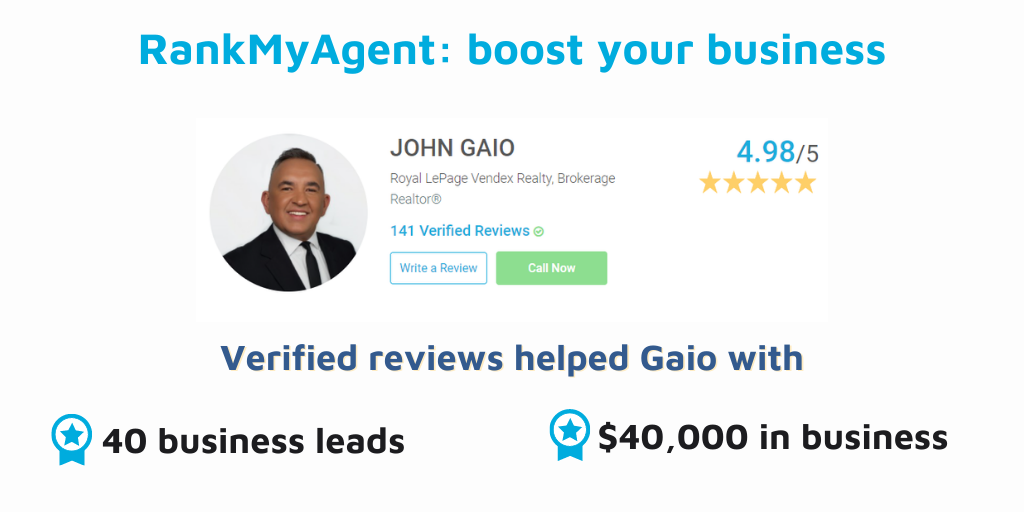 Gaio attributes at least 40 leads from clients finding his profile on RankMyAgent and reading his honest and verified reviews from previous clients. He also attributes $40,000 in business to these reviews in 2020.
The reviews collected from clients have helped grow his online presence both from an SEO perspective, including higher Google rankings, and his personalized brand across social media and business websites.
The Result
John Gaio has successfully collected over 140 reviews thus far, and that number will continue to grow as RMA is an intuitive tool and helps streamline the review-collection process.
Agents simply request reviews from their clients after closing a deal, and the process, which takes only a few moments, is easy to complete in a user-friendly platform.
Through the collection of verified reviews, not only is Gaio boosting his online presence, but he is gaining key insights on how to enhance his service going forward.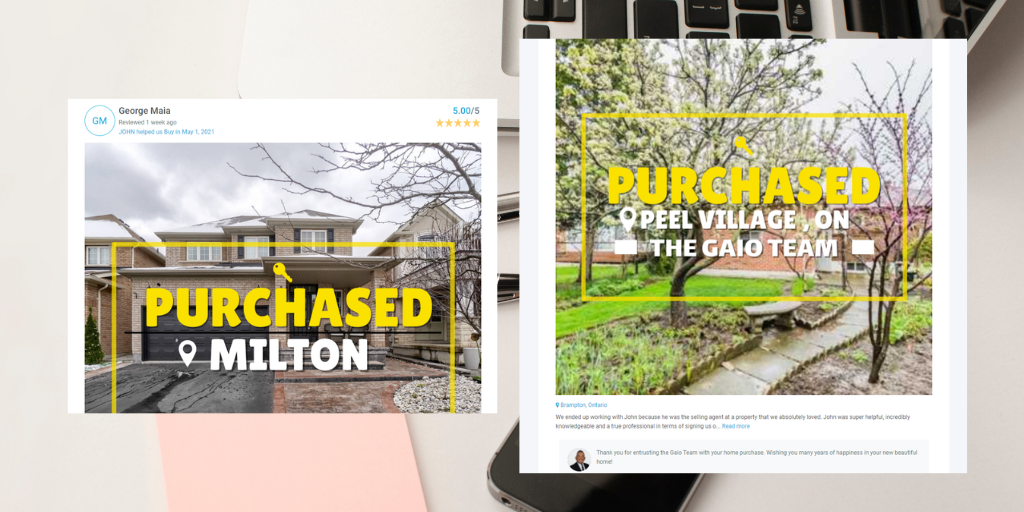 Searchable Online Profile
Easily construct a sharp, custom-built and searchable RMA profile that is SEO optimized and easy to find through Google or other search engines.
By gathering reviews on your RMA profile, you will be able to reach out and let the public know about your real estate services.
Publicly Displayed Reviews
Start proactively collecting and managing verified reviews written for you that are displayed for the world to see. This not only allows you to engage with your reviewers but also gain the attention of potential clients who are reading your existing reviews.
Geo-Farming Capabilities
With RMA's powerful geo-farming feature, you have the ability to tag yourself in the cities, towns, and neighborhoods that you are active in. After adding the location to your review, RMA will populate your profile to the search results of the area you are geo-farming. Therefore, the more reviews you have, the higher up you appear in search results for your area. More clicks, more leads, and more opportunities.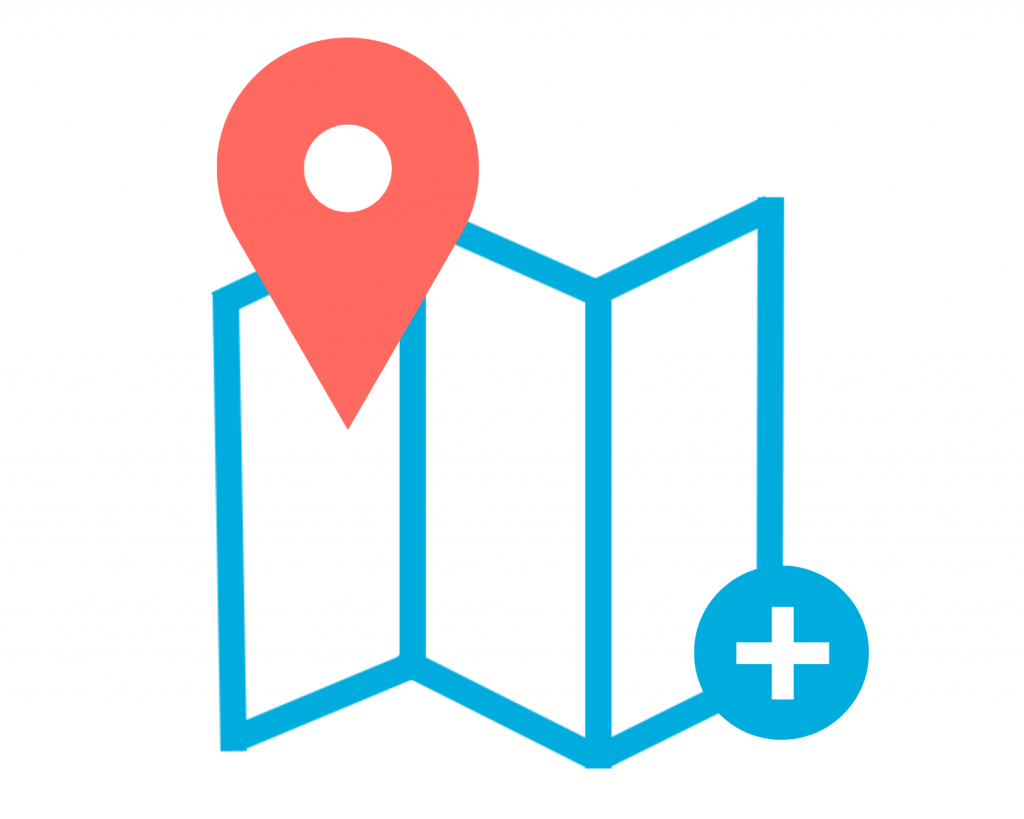 Review Requests & Templates
Tired of manually sending out emails requests to review your services? RMA's Virtual Office allows you to easily send out review invitations to your clients with a click of a button. The new template option allows you to edit and save multiple requests on your profile which you can access to send or revise at anytime.
You are also able to track the progress of the requests you send out through our Review Stats Feature. See whether your clients have received the invitation, read the email, and started writing the review survey.
Shareable Review Graphics
Do you want to share your reviews on image-based social media platforms? Download ready-to-use professional graphics for your published reviews today. These graphics include the review, review score, and any attached photo to the review.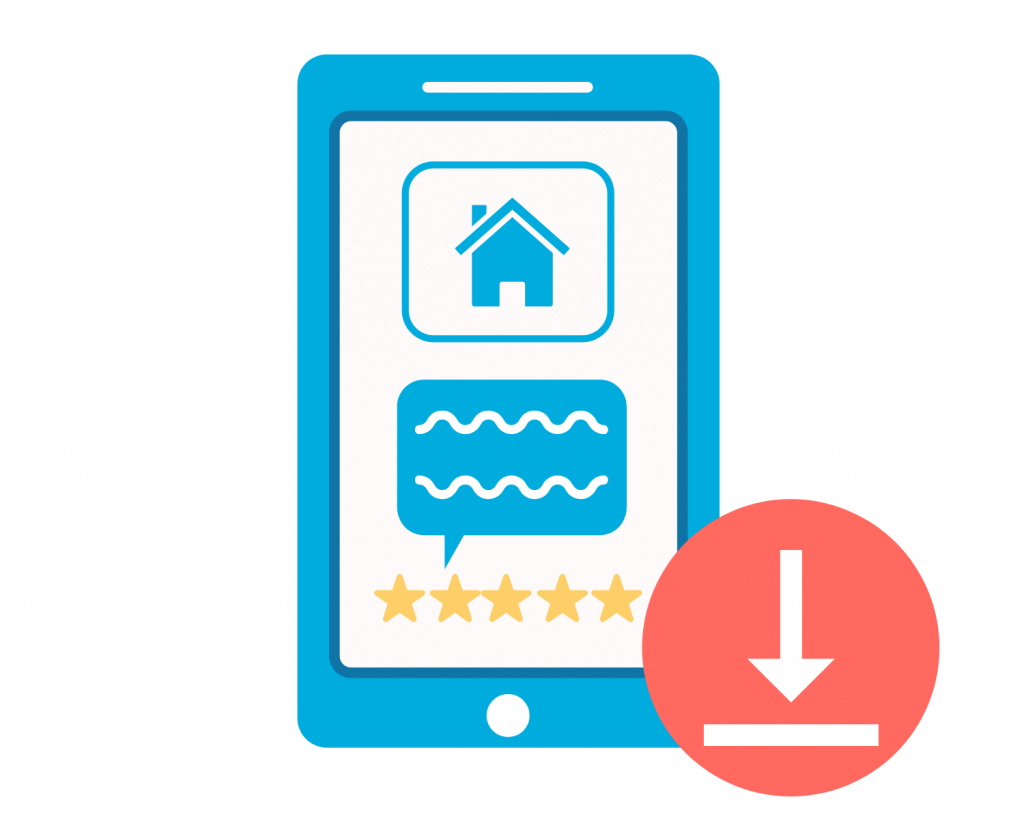 *Please note that if you've added a picture to your review, the graphic download with the picture will only work on Mozilla Firefox browser. The graphic download function for all reviews without photos will work for all browser types.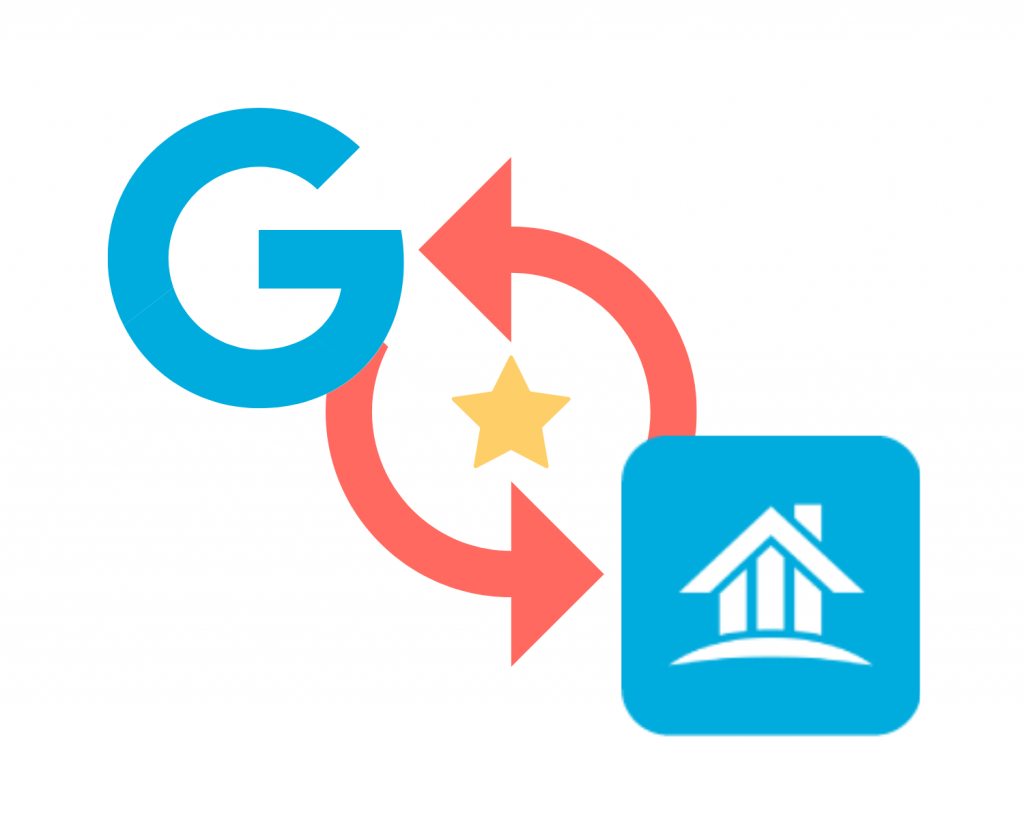 Sync Google Reviews and RMA Together
Integrate your Google Business page to your RMA profile and vice versa. Our integration allows up to 5 Google Reviews to shown on your profile at a time and it will automatically sync when you get a new review on Google. Additionally, with our RMA to Google integration, your reviewers will be notified, after submitting their review on RMA, to also copy and paste their reviews to Google.
Full API Syndication with REALTOR.ca, remax.ca, and More
Through our API integrations with various parties, you can auto-distribute the latest of your reviews across the internet, including platforms such as REALTOR.ca, remax.ca, Twitter, LinkedIn, your website, and much more!
Full Customer Support
Our dedicated support representatives are available by phone, online chat, and email to help you out with all your inquires about RMA. Reach out to us today to get your questions answered fast so you can start boosting your online presence. We are excited to be working with you!