A Realtor's Guide to Real Estate Statistics
May 10, 2019
The housing market is up 30% since last year
Condo sales have fallen 20% since last month
It's not uncommon to see these types of headlines floating around newspapers and the internet. Real estate statistics are leveraged by everyone from home buyers/sellers to journalists. So, as a realtor, how can you take advantage of these statistics to fill your client pipeline?
In this article, we explain a few sources for real estate statistics, such as CREA, local real estate board newsletters, and MLS® data. We then reflect on how to leverage this information to fill your pipeline and better credibility as an agent.
CREA Monthly Statistics
CREA (Canadian Real Estate Association) releases monthly statistics on the whole Canadian real estate market in the middle of every month. These statistics are for the month prior and are sourced from the Canadian MLS® Systems.
The monthly CREA statistic report delivers three major insights into the Canadian market:
a) The number of home sales — also known as the number of deals closed;
b) the number of newly listed homes; and,
c) the Aggregate Composite MLS® Home Price Index (MLS® HPI)
CREA and other real estate boards use the MLS® HPI as an alternative to the average price of homes. The problem with the average price is that low raw buyers can skew this data.
For example, if there were 50 homes sold in a certain city, and by coincidence, five of these homes were expensive mansions, it would skew the average price upwards. But the MLS® HPI overcomes this issue.
Lastly, because much of Canada's real estate activity comes from Vancouver and Toronto, the numbers presented by this report are a lot higher than what is seen in cities outside of the Metro Vancouver and Greater Toronto Areas.
Local Real Estate Boards
Most real estate boards deliver their own market statistics report. These reports tend to come earlier in the month — commonly within the first week.
Local real estate statistical reports are more useful for realtors than the CREA one because they provide better insights for a particular geographical area. For example, the Toronto Real Estate Board's (TREB) monthly report provides a breakdown of real estate activity in the different parts of Toronto and the surrounding areas.
This is especially useful if you service a Canadian city that isn't as large as Calgary, Vancouver, or Toronto and is thus not reported on by CREA's newsletter.
Each real estate board usually reports on the number of homes sold, number of new listings, and the average price. This varies depending on the demands of the local agents, however. Some boards use the MLS® HPI instead of the average price.
If there's a statistic that you want to see in your local real estate board's monthly report, don't hesitate to email them about it. At the end of the day, this report is made to help their members like you.
MLS® and other platforms
Of course, you can also get your data from the original source. CREA and local real estate boards get their data from MLS® or other similar platforms to write their monthly reports, and you can too. With this method, you could find less commonly reported-on statistics or find numbers for a specific area. However, navigating the depths and pulling data from MLS® can be time consuming and analyzing it to create an original insight can be a whole other beast.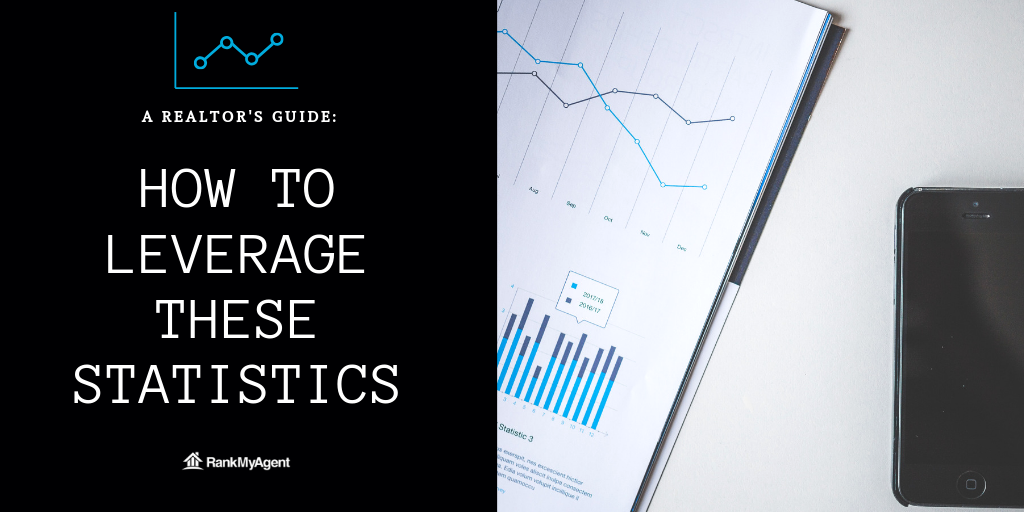 How to effectively leverage these statistics
Tons of Canadians are curious about how the real estate market is doing. This is especially true for the Canadians looking to buy and sell. But before uses these statistics as marketing collateral, we should understand what numbers are important to buyers and sellers
The numbers that clients care about
Buyers and sellers want to know how the market is doing, but what statistics will actually show that? The List-to-Sale ratio and year-over-year change of number of units sold and average price are perfect for this.
List-to-sale ratio shows individuals how hot the market is. With a high List-to-Sale ratio, we can see that of the properties listed, most of them are being sold. In contrast, a low ratio can show that the market is stagnant. Overall, this ratio is a good way to predict how fast a house can sell in the current market or how much a buyer should bid above (or below) asking price.
The year-over-year change in number of units sold and the average price (or HPI) is also important, because it lets us see how the housing market compares to the same time last year. What these two numbers represent is how many more or fewer homes are sold than the same time last year and how much much or less are they being sold for. These are clear ways to answer "is the market doing better or worse".
Presenting the numbers
Realtors commonly use CREA or their local real estate board's statistics report to create their own newsletters and send it to their email list or post it as a blog. Another common marketing tactic is to create an infographic or slide deck to post on social media.
Both newsletters and infographics deliver valuable and important information to potential clients who are part of your email list or who follow you on social media. It's a great way to engage with your audience and to provide useful information to them. While you, as a realtor, may seek out this kind of information, the average Joe may not. And if you're their first source of their market information, it can add to your credibility as an agent.
Anyone can repost TREB's monthly newsletter but providing original commentary is what will separate you apart. It shows that you are an expert in this market. When developing a newsletter or infographic, make sure to give an opinion on what these numbers mean.
It's also important to keep on top of these statistics. By doing so, it shows your clients that you're knowledgeable and up-to-date with the market. The worst scenario is if a client asks you how the market has been doing recently, and you can't provide a strong answer because you didn't read this month's report. Data and statistics are a powerful tool for realtors. Whether it's to reel in a new client or to build your online presence, it's something no agent should forget about. Your real estate board puts this data out for you to use, so make sure to use it to its fullest po