A recent report on emerging trends in real estate by PriceWaterhouseCooper (PWC) found that population growth in Canada continues strong due to positive inflows of immigration. This population growth creates a continuing demand for homes, and as demand for housing grows, prices continue to appreciate. This has made Canadian real estate markets a great investment.
In this article, we explain both why and how to invest in Canada's flourishing real estate markets. We look at the appreciating values and rising rental incomes of Canadian properties and also what to look out for when making your investment.
Why Canadian real estate?
There are pros and cons of investing in Canada, of course, and then there are also pros and cons of investing in particular provinces and cities. But generally, Canadian real estate has continually appreciated in property value and rental earnings over the past years. According to the MLS® Home Price Index (HPI), home prices across Canada appreciated 38.34% over the past five years. Additionally, hotter cities grew even more in average price, with Toronto rising 56.60% and Vancouver rising 54.18% over the past five years. Markets such as Montreal and Halifax have also been popular more recently.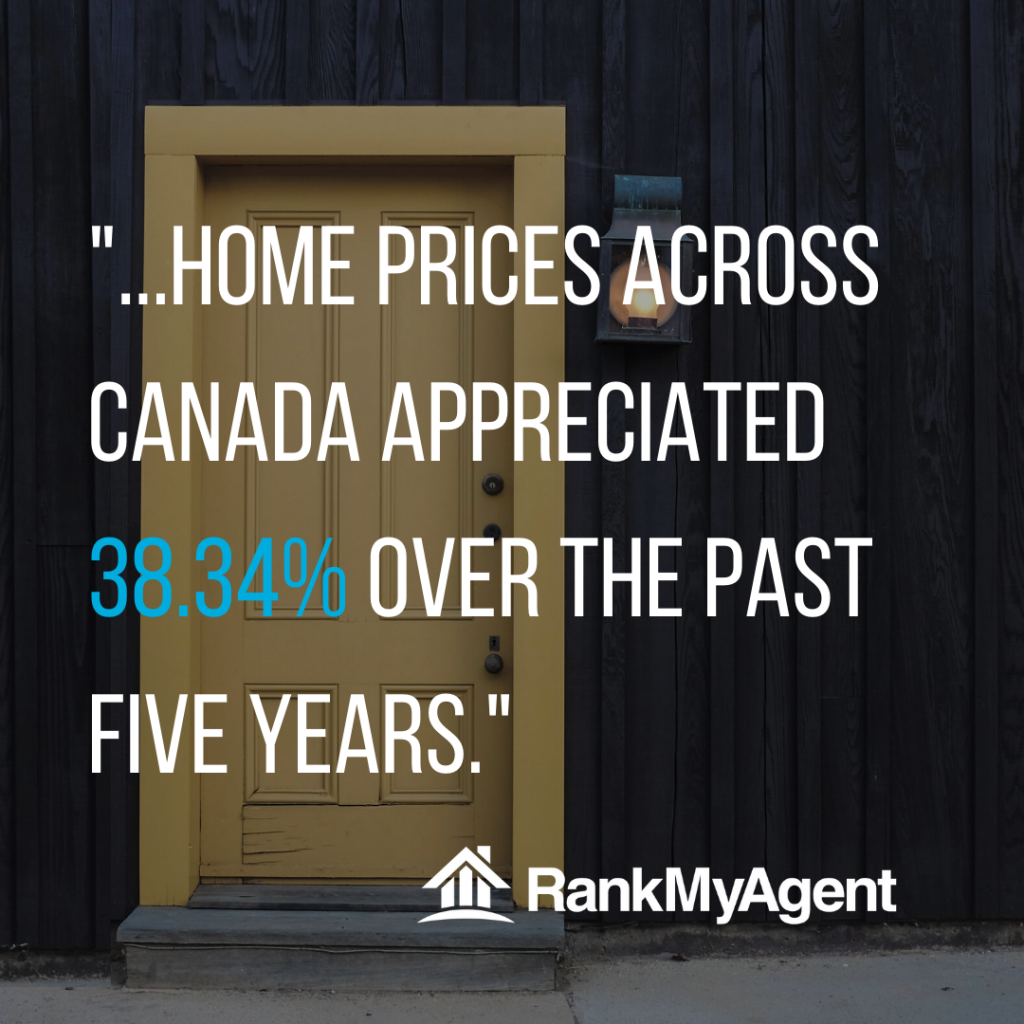 While appreciation is great, rental income is also an important part of your real estate investment. According to rentals.ca, the national average rent has gone up over the past year, despite having various ups and downs. The average Canadian rent in October 2018 was $1,839 while the average rent in August 2019 was $1,914. What's more, rent prices are expected to rise throughout 2019 and likely into the following year due to higher interest rates, more immigration, more renters as opposed to homeowners, among other reasons.
However, there are a few downsides in investing in Canada. In many provinces, landlord-tenant laws favour the tenant. In Ontario, for example, there is a standard lease agreement that all landlords and tenants must use. Among other conditions, the lease agreement prevents landlords from evicting tenants unless they use the unit themselves. Of course, having some provisions are necessary to balance the playing field for both landlords and tenants.
How to make money investing in Canadian real estate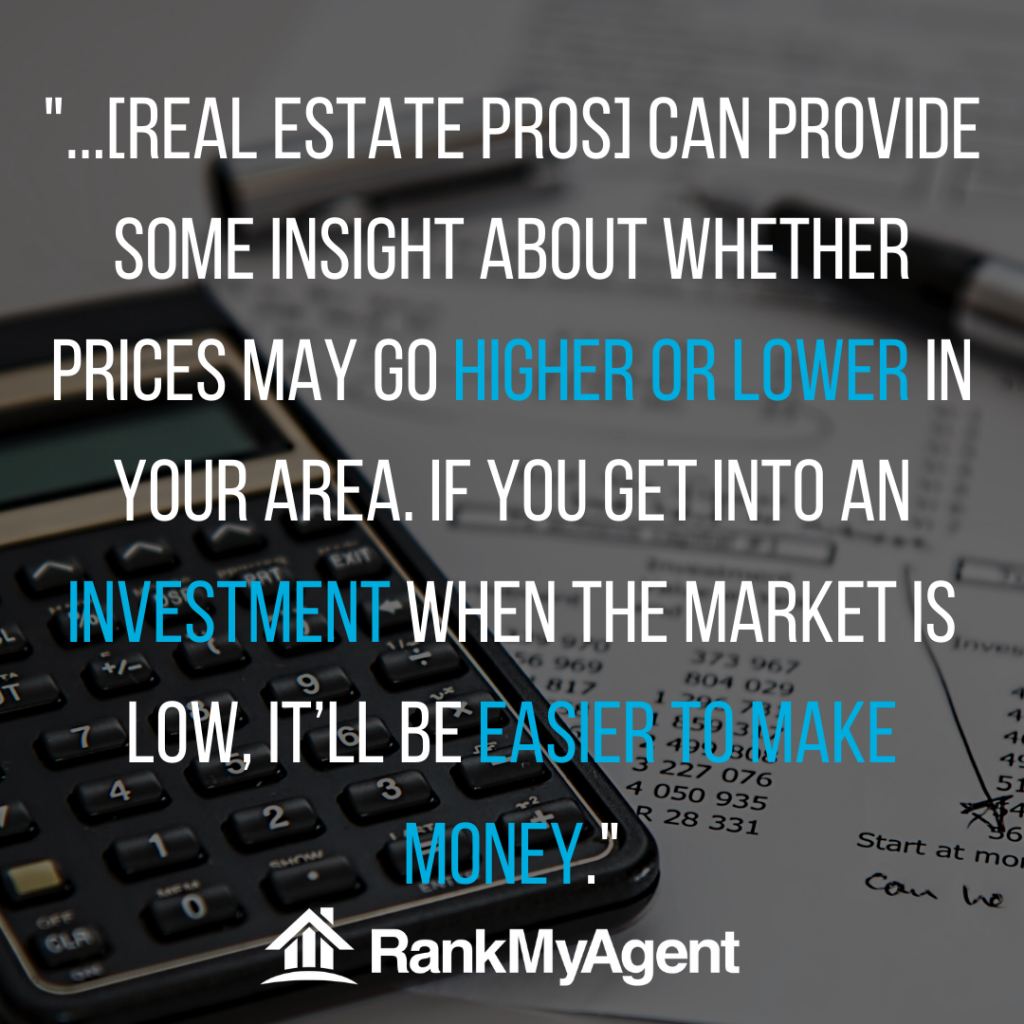 With residential real estate, the increase in property value and rental income are the two main ways to produce a profit. As mentioned before, Canadian real estate excels in both categories. But there are also other costs to worry about aside from the price of the property. Interest payments, transaction fees, taxes, and more can eat into how much you make.
Property value
Canadian properties have gone up a lot over the past few years and will most likely continue to appreciate in the long term. But it's a mistake to assume that property values will consistently go up. The real estate market experiences highs and lows, and investors who can't stomach volatility or who may need to sell quickly in a down market may end up losing money. Looking at the HPI® index, prices in the Metro Vancouver Area peaked in May 2017 and haven't returned to such a level since. Thus, speak with a real estate profession to see whether it's a good time to buy or if you should wait for the market to go down. Although a realtor isn't some sort of oracle, they can provide some insight about whether prices may go higher or lower in your area. If you get into an investment when the market is low, it'll be easier to make money.
Rental income
In many Canadian real estate markets, you can expect at least $1,000 of rental income a month for just an apartment. When you look into Toronto and Vancouver, this easily reaches over $2,000 a month. Although vacancy rates are low in many cities, there are a few things to keep in mind to make sure that your rental is the top choice among tenants. Aside from a low price, tenants value a property with a good location and a reputable builder.
As the saying goes, location, location, location. A property at the centre of the Toronto financial district will ultimately fetch more rental applications and a higher rental price than a spot in the suburbs—of course, it'll be more expensive to purchase too. But also keep in mind locations that may be noisier, such as those close to a railroad, or areas that have higher crime rates. This can turn off tenants and make your property less desirable.
The builder of your property is especially important if you're renting out a condominium. Finding a condo from a reputable builder is important. As real estate development has become so profitable in many Canadian cities, new real estate developers with little experience have continually built massive condo complexes. Because new developers lack a reputation in the market, it could be a risk to purchase a unit from them. The building could end up poorly constructed or have poor management, which will deter tenants. A realtor can guide you on how a builder's past projects have gone.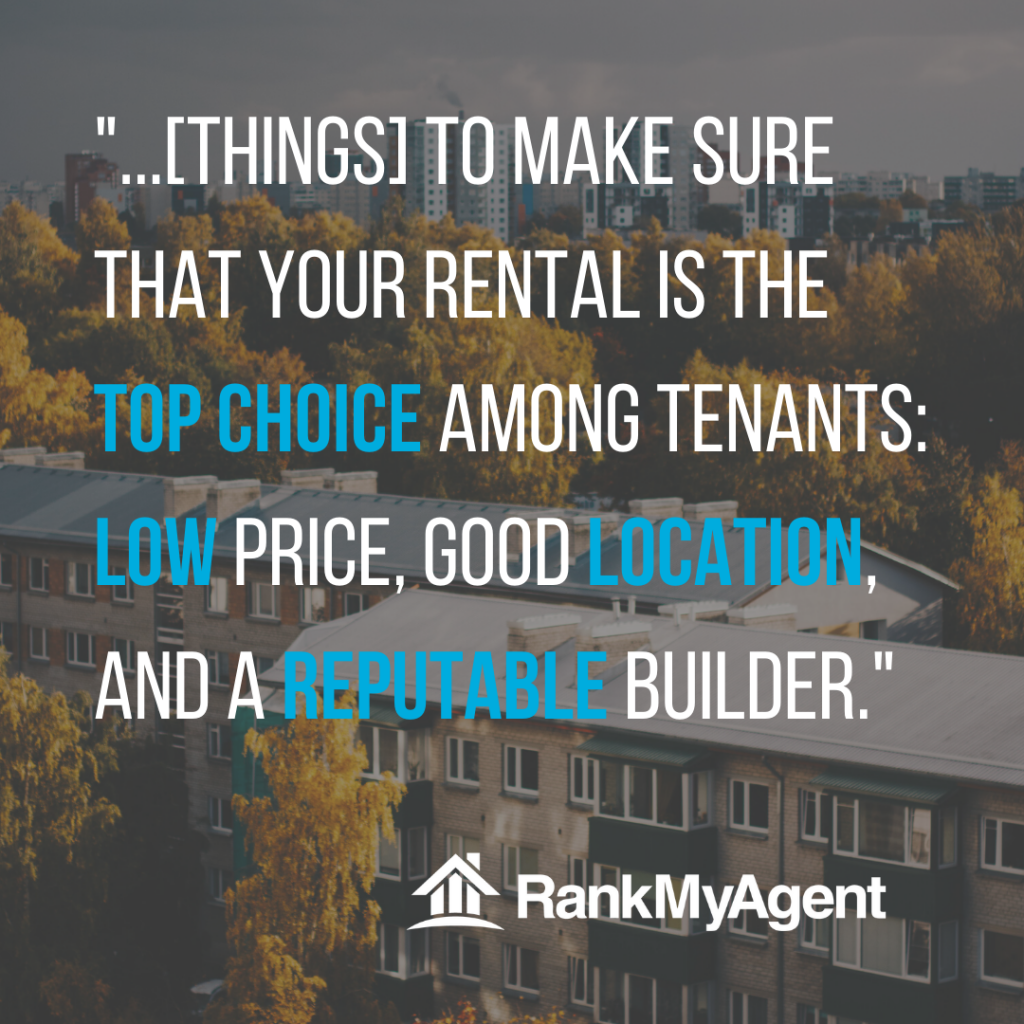 Keep down fees
There are a lot of fees associated with real estate investing that you can't forget about. If you do, they'll eat into your profits. A major one is the closing costs associated with purchasing the property (and later selling the property). This includes realtor commissions, lawyer fees, cost for inspections, and more. These closing fees can total a few thousand dollars.
Then there are taxes. You're taxed on both the appreciation of your property and any rental income you earn. When you decide to sell your property, you'll be charged a capital gains tax on the difference between your purchase and the selling price. You'll also be charged property tax which varies city to city. Expenses, such as interest payments on your mortgage or other monies borrowed, can reduce these taxes.
Canada has many great real estate markets to invest in—from the Metro Vancouver area across to Halifax. The appreciation of property value combined with rental income can make you a healthy profit. But make sure to watch out for all the fees.