There's no doubt that Vancouver and Toronto come in first and second for the highest cost of living in Canada—with the largest factor due to the price of real estate. If you want to buy a home in one of these two cities, it's a far-from-easy task, especially if you need to simultaneously keep up with Vancouver/Toronto rent and expenses.
So if you want to save for a downpayment on a home in either of these cities, what kind of salary do you need? And what if you also pay rent and want an average city lifestyle?
To answer this, let's first break down the price of Vancouver and Toronto real estate.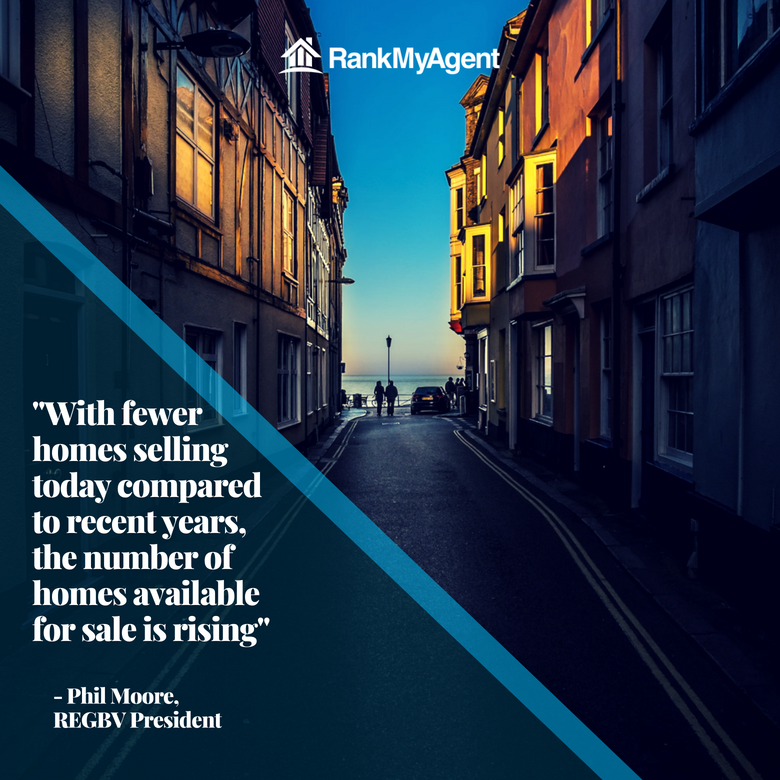 According to data put out by the Real Estate Board of Greater Vancouver (REBGV) and the Toronto Real Estate Board (TREB), sales over the past year in Metro Vancouver and Toronto have declined significantly (-35.1% in Vancouver May 2018 and -22.2% in Toronto May 2018). But while the average price for Toronto homes declined by 6.6% due to the lower demand, Vancouver prices rose 11.5%.
"With fewer homes selling today compared to recent years, the number of homes available for sale is rising," Phil Moore, REBGV president said. "The selection of homes for sale in Metro Vancouver has risen to the highest levels we've seen in the last two years, yet supply is still below our long-term historical averages."[1]
Though the real estate markets for both cities are cooling off, prices remain unreachable for many hoping to purchase in these areas.
The average price of homes in Metro Vancouver and in Toronto in the month of May 2018 are listed below
| | | |
| --- | --- | --- |
| | Toronto | Vancouver |
| Detached | $1,426,094 | $1,608,000 |
| Semi-Detached | $1,067,128 | N/A |
| Townhouse | $741,296 | $859,500 |
| Apartment | $602,804 | $701,700 |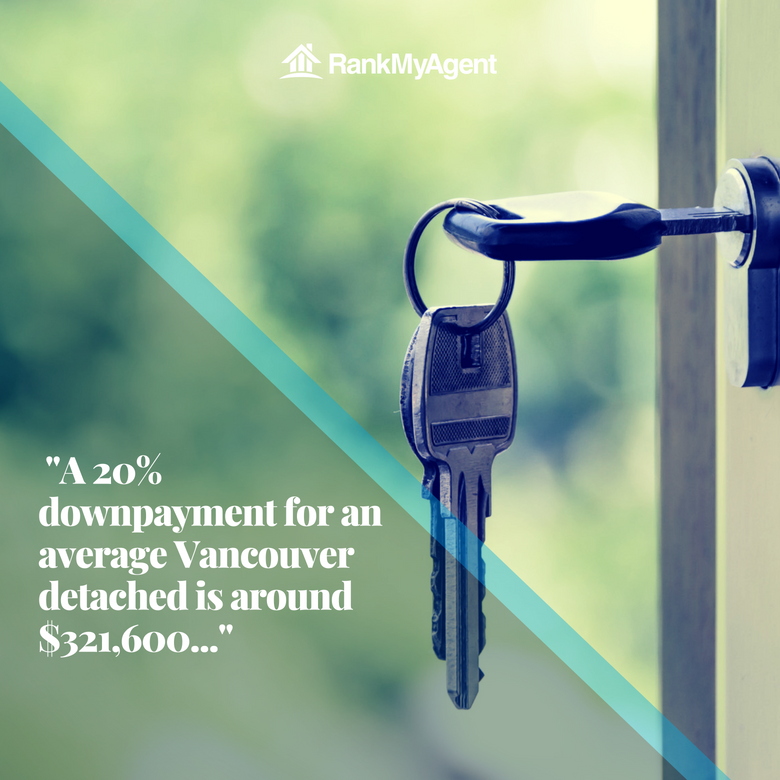 Conventional mortgages usually require a 20% downpayment. For even the cheapest option on the above table (Toronto apartment), it means $120,560 for only the downpayment.
If you want to move to one of these cities to start a family in a detached home, it costs well over a million dollars. A 20% downpayment for an average Vancouver detached is around $321,600 and for an average Toronto detached is around $285,218.
To save $300,000 for an only the downpayment on a house is no easy task. Even $120,000 for a Toronto apartment is highly daunting.
Now that you know what you need to save for the down, let's look at some common city-lifestyle expenses.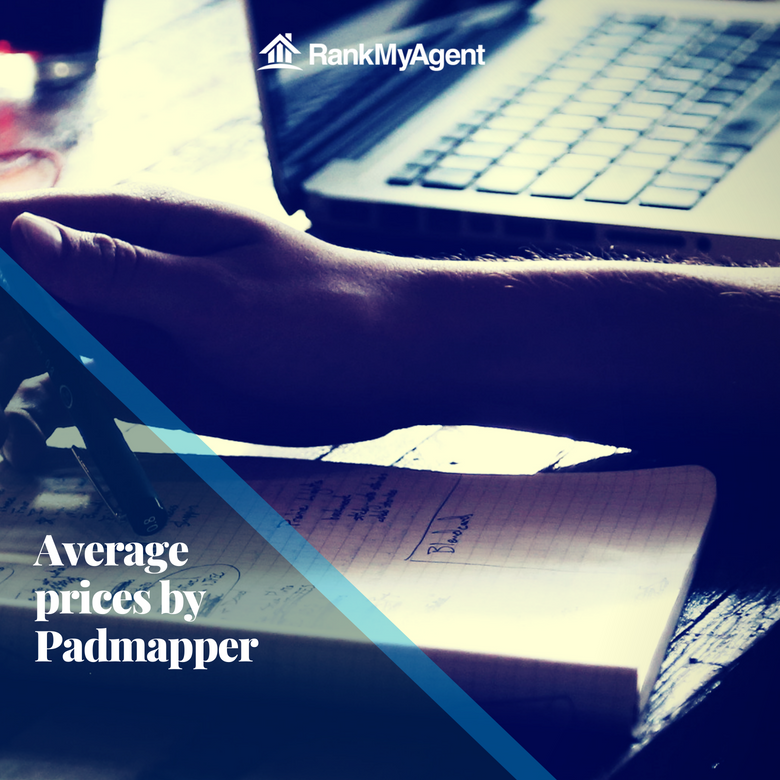 Because real estate prices aren't cheap, rent isn't either. According to Pad Mapper, which analyzes thousands of rental listings, the average price for a single-room apartment in Vancouver is $2090/month and for a two-bedroom apartment is $1625/month (suggesting you have a roommate to split the costs). Toronto prices aren't much better with a solo lifestyle costing $2070/month and living with a roommate costing $1365/month.
Modern-day necessities like a cell phone and home internet each cost around $60/month, while a monthly transit pass costs $95 in Vancouver and $146.25 in Toronto. And if you're like most city dwellers, $40 for Ubers and taxis every month can come in handy. Lastly, around $300 for groceries every month is necessary for the days and nights you aren't eating out. Your monthly necessity expenses should approximate $525 if you're in Vancouver or $606.25 if you're in Toronto.
What about the unessentials? If you buy two lunches a week (at $15/lunch) and dine out for dinner twice a week (at approximately $25/dinner before drinks), that's already $320 a month. And then budget in three $3 coffees a week and that's another $36/month. Finally, $250/month for drinks and entertainment and $150/month for extras (maybe for a trip to the salon or for a new pair of loafers?) is a fair estimate. Your monthly total for non-essentials should approximate $756/month, regardless of the city.
The last item on the list is a gym membership. If the condo gym isn't cutting it for you or if you want a few specialty classes like cycling or kickboxing, it's not going to come cheap. The standard gym membership is $60/month. This covers both classes and a wider range of equipment.
| | | | | |
| --- | --- | --- | --- | --- |
| | VANCOUVER SINGLE | TORONTO SINGLE | VANCOUVER ROOMMATE | TORONTO ROOMMMATE |
| Rent | $2,090.00 | $2,070.00 | $1,625.00 | $1,365.00 |
| Cellphone | $60.00 | $60.00 | $60.00 | $60.00 |
| Internet | $60.00 | $60.00 | $30.00 | $30.00 |
| Monthly transit pass | $95.00 | $146.25 | $95.00 | $146.25 |
| Taxi/Uber/Lyft | $40.00 | $40.00 | $40.00 | $40.00 |
| Gym | $60.00 | $60.00 | $60.00 | $60.00 |
| Dining out | $320.00 | $320.00 | $320.00 | $320.00 |
| Coffee | $36.00 | $36.00 | $36.00 | $36.00 |
| Groceries | $300.00 | $300.00 | $300.00 | $300.00 |
| Entertainment & Drinks | $250.00 | $250.00 | $250.00 | $250.00 |
| Extras | $150.00 | $150.00 | $150.00 | $150.00 |
| Total expenses per month | $3,461.00 | $3,492.25 | $2,966.00 | $2,757.25 |
If you tally up the expenses, living in either city in your own apartment costs almost $3500/month! Living with one roommate costs slightly under $3000 in Vancouver and approximately $2750 in Toronto. This doesn't include yearly expenses like vacations or Christmas shopping. Additionally, if you have a car or outstanding debts, that's a whole new budget.
Conclusion
In this scenario, the plan is to go from nothing to a downpayment in five years. This is how much you would need to save for the following,
Vancouver Detached: $5,360.00
Toronto Detached: $4,753.65
Vancouver Apartment: $2,339.00
Toronto Apartment: $2,009.35
Adding in monthly expenses, buying a Vancouver detached while living alone or with a roommate, or buying a Toronto detached while living alone requires a net annual income of around $99,000-$106,000. After factoring taxes, this approximates $147,000-$160,000 of annual gross income a year. Saving for a Toronto detached while living with a roommate is a bit better at a net annual income requirement of around $90,000 or at a gross annual income $135,000.
To afford a Vancouver apartment while living alone or with a roommate, or to afford a Toronto apartment while living alone requires an annual net income of $64,000-$70,000 or an annual gross income of $86,000-$96,000. And to afford a Toronto apartment while living with a roommate requires an annual net income of around $57,000 or an annual gross income of $79,000.
However, five years is a long time and prices can rise or fall drastically.
Other things to consider
Vancouver and Toronto are two very different cities and the price of property is only one of many characteristics of each city. Vancouver provides milder weather; there's less extreme hots and colds like in Toronto. Vancouver is also great for the outdoorsy people, with Stanley park only steps away from the city's core. In contrast, people cite Toronto for better and higher paying career opportunities. The city is also better known for its restaurants, bars, and nightlife in comparison to its west-coast counterpart.
[1] https://www.rebgv.org/sites/default/files/REBGV-Stats-Pkg-May-2018.pdf