Toronto has a lot going for it. Regarded as the financial capital of Canada and a top ten financial centre of the world, the city has a bustling economy and plenty of job opportunities. More recently, Toronto has been challenging its American counterparts such as San Francisco and New York City as a tier one tech hub. According to a survey by CBRE Group, Toronto was the fastest growing tech job market in 2017.
It's no wonder why many people are now relocating to Toronto. And if you're in this pool of new Torontonians, then this article is perfect to understanding the city and making sure you fit right in. This post details how to get around Toronto and notes the cost of buying and renting a home, the neighbourhoods and the surrounding suburbs, and a few resources to find out what's happening in the city.
Getting around
While traffic in Toronto isn't as bad as Los Angeles or New York City, it's still not a great place to drive or commute. A study last year concluded that Toronto was the sixth worst city for commuting. However, there are plenty of ways to get through the city, whether that's public transit, a personal car, or through taxis and ridesharing.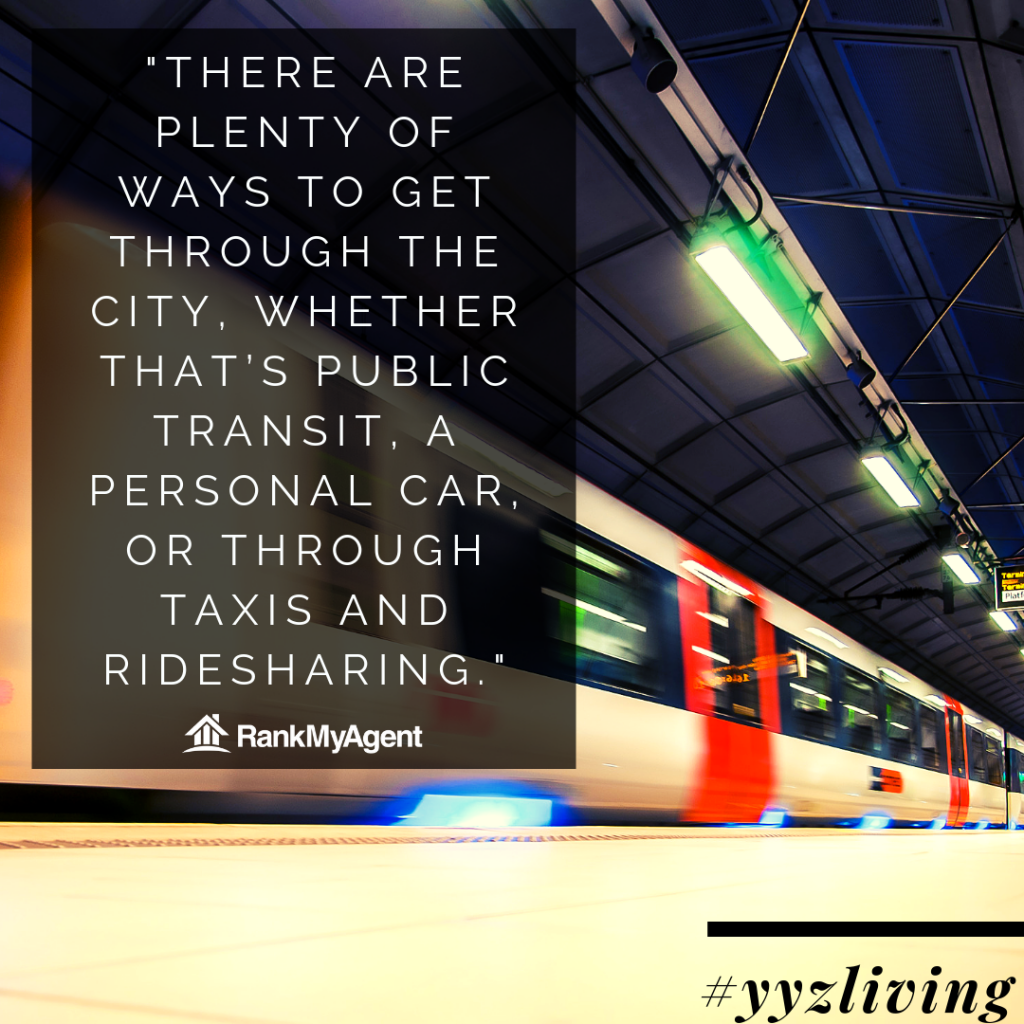 Public Transit
Toronto's main transit system is called the TTC (Toronto Transit Commission). This includes all subways, streetcars, and busses in Toronto. Once you buy a ticket ($3.25 CDN), you can transfer from one system to another without any additional fees (however, there are additional costs for transferring onto transit systems outside of the TTC).
It's recommended that you buy a PRESTO card, TTC's metrocard, as soon as possible. A PRESTO card is not only more convenient than cash, but reduces your ticket fees to $3.10 and provides an unlimited, two-hour transfer. You can also use PRESTO with many of the transit systems of the surrounding suburbs.
While Toronto doesn't have an extensive subway system like many large American cities do, that doesn't mean it's impossible to get around. The subway system is still able to reach the far corners of the city and even to parts of the surrounding suburbs. Where the subway can't reach, a streetcar or bus will.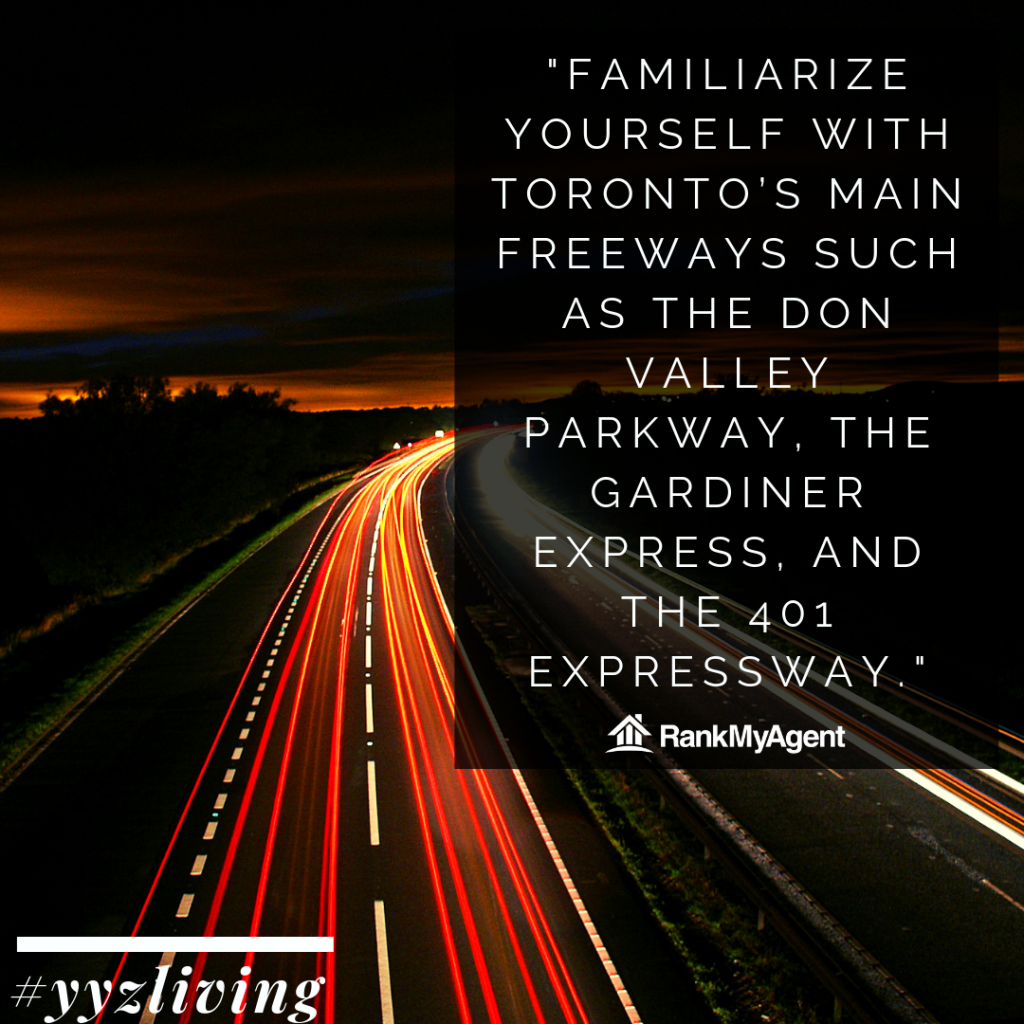 Driving, Ridesharing, and Taxis
For those who don't like public transit or who have unfortunately inconvenient commutes which would take hours by bus or subway, driving may be the best option. Within the Downtown Core, most parking is going to cost you, and most of Midtown and North York will be the same. So make sure to account for parking fees in your budget. It's also important to familiarize yourself with Toronto's main freeways such as the Don Valley Parkway, the Gardiner Express, and the 401 Expressway.
Can't drive or don't own a car and don't want to bother with the TTC? There's a solution for that too. Unlike Vancouver, Uber and Lyft are available in full in Toronto. Both apps use the original, non-subscription-based model, so you can use the apps on a per-ride basis. If you're from a city that doesn't allow for ridesharing, make sure to look out for promotional codes, which can provide a fair amount of cash credit. Of course, taxis are also available in Toronto. It's best to call beforehand than to hail one off the street though.
Home and Rent Prices
Because Toronto is such a hotspot for commerce and tech, it's no doubt that the real estate is expensive. Housing costs aren't as hectic as San Francisco or New York City, but a 2019 CRBE report listed Toronto as the 12th most expensive housing market in the world. This still only puts Toronto as the second most expensive housing market in Canada, as Vancouver was awarded 4th place on the list.
The Toronto Real Estate Board provides a monthly market watch newsletter to analyze monthly sales trends and average price. In the most recent May 2019 edition, the average home in Toronto sold for $937, 804 CDN. This includes all types of homes such as detached, semis, townhouses and condo apartments. More specifically, detached homes averaged a selling price of $1,384,993 CDN and condo apartments averaged $642,891 CDN.
Renting is just as bad in Toronto. And despite CRBE listing Vancouver as the most expensive housing market in Canada, Padmapper, found that in May 2019, Toronto had the most expensive apartment rental market in the country. A one-bedroom apartment in May averaged a monthly rent of $2,250 CDN while a two-bedroom apartment averaged $2,850 CDN. These numbers aren't much of a change from the month prior, but are an 8.2% and 7.5% increase year-over-year respectively.
So if you're planning to either buy or rent in Toronto, be prepared for some crazy expensive real estate, especially if you're not from a city that's used to such high rent and home prices.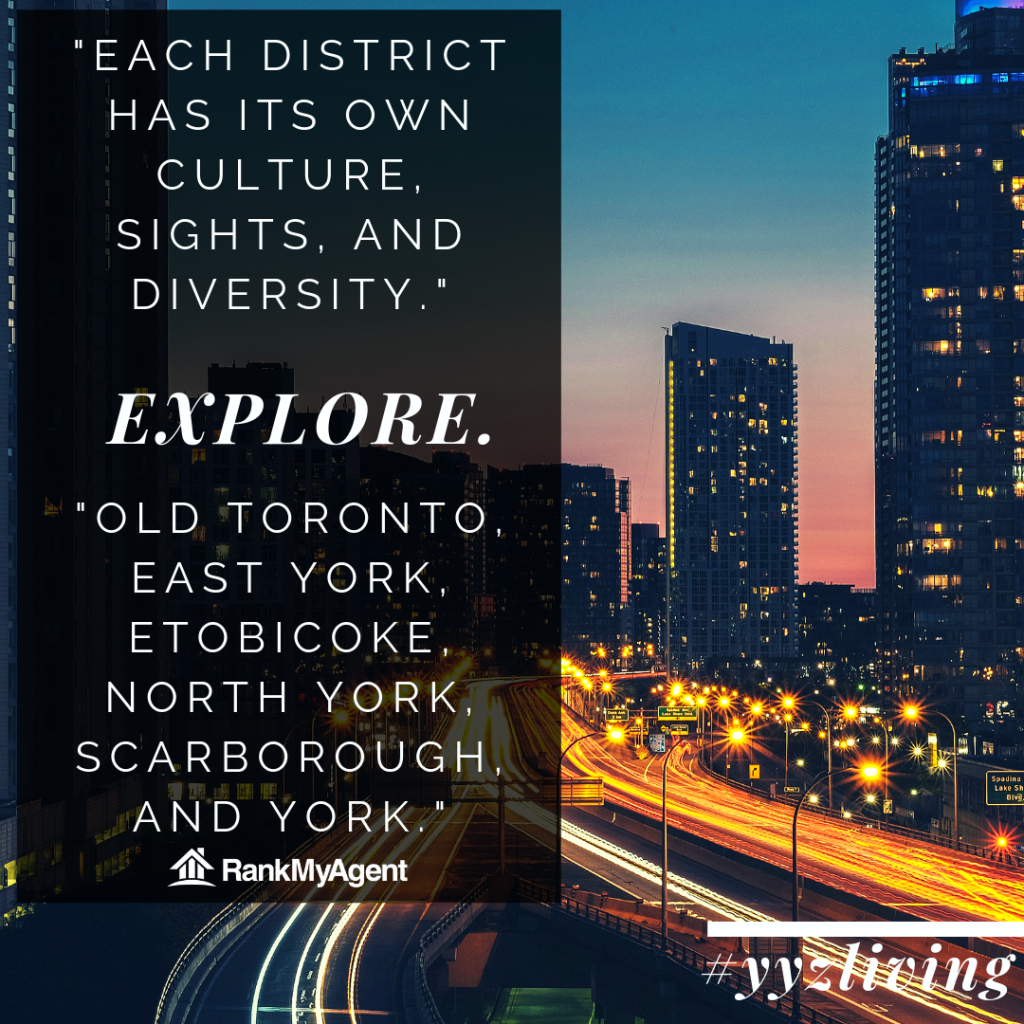 Toronto Neighbourhoods and the Greater Toronto Area
Toronto has many neighbourhoods which are grouped into districts. These districts, which include Old Toronto, East York, Etobicoke, North York, Scarborough, and York, are pretty much cities of their own. Commonly, when people mention Toronto, they refer to Old Toronto, which includes the Downtown Core and surrounding areas.
Each district has its own culture, sights, and diversity. Housing prices and public transportation also vary. For example, much of Scarborough isn't subway accessible! For more details on Toronto neighbourhoods, check out our list of the Top 10 Neighbourhoods in Toronto for Families with Children.
The Greater-Toronto Area (GTA) includes many of the municipalities right outside of Toronto, including the York, Peel, Halton, and Durham regions. Each region has many municipal cities. Among them is Mississauga, which is actually the 6th largest city in Canada! For those who don't want the crowded spaces of the main city or who are willing to live further from Toronto in exchange for a cheaper cost of living, then the GTA is the way to go.
Resources for Nearby Events and Local News
The city has no shortage of news to report on and newspapers to report it. Two of the largest newspapers are the Globe and Mail and the Star. These two newspapers run both online and in print. However, they limit the number of viewable articles per month on their website, unless you pay a monthly subscription fee. Both are great sources for traditional news about Toronto.
Great ways to find the hottest restaurants or what's happening this weekend are the newer, online-only newspapers like BlogTO. If you're relocating from Vancouver, DailyHive will be a familiar face that's also reporting on everything Toronto. For the Montreal kids on the block used to MTL Blog, Toronto also has Narcity.
So welcome to Toronto. The city has much to offer to new residents and there's plenty to do. Like any city, it has its pros and cons, but it's a great place to call home.