Social distancing measures have been put in place around the country. This includes closing non-essential businesses, like hair salons and shopping malls, and only allowing restaurants to satisfy takeout orders. These measures have taken a toll on our economy. Temporary and permanent layoffs are becoming more common and small businesses are finding it hard to adapt to the COVID-19 era.
Although it's a tough time, it's important to remain hopeful. The federal and provincial governments have worked with the private sector and with other organizations to help those in financial distress due to COVID-19. Some of these measures may have an impact on your home purchase or sale.
In this article, we look at what measures and policies have been put in place to help fight or recover from COVID-19. Particularly the ones that affect the home purchase and sale process. This includes the restrictions and bans on open houses, the ability for homeowners to defer mortgage payments, and interest rate cuts by the Bank of Canada.
The Ban on Open Houses
Open houses are an easy way for COVID-19 to spread. A dozen people wandering inside a 3,000 square foot or smaller home is the ideal environment for transmission. That's why real estate boards in Canada have called for the end of open houses ever since measures were put in place to prevent the spread of COVID-19. As a substitute, agents have gotten creative with technology and held open houses through online live streams or pre-made video tours.
Most realtors now will not conduct an open house for the sake of safety and the law. This is not only due to the strong urges from realtor boards, but provinces like Ontario have prevented gatherings of more than 5 people, which can make the idea of an open house more or less impossible. Instead of urging its realtors to not conduct open houses, some boards like the Alberta Real Estate Association (AREA) have outright banned open houses.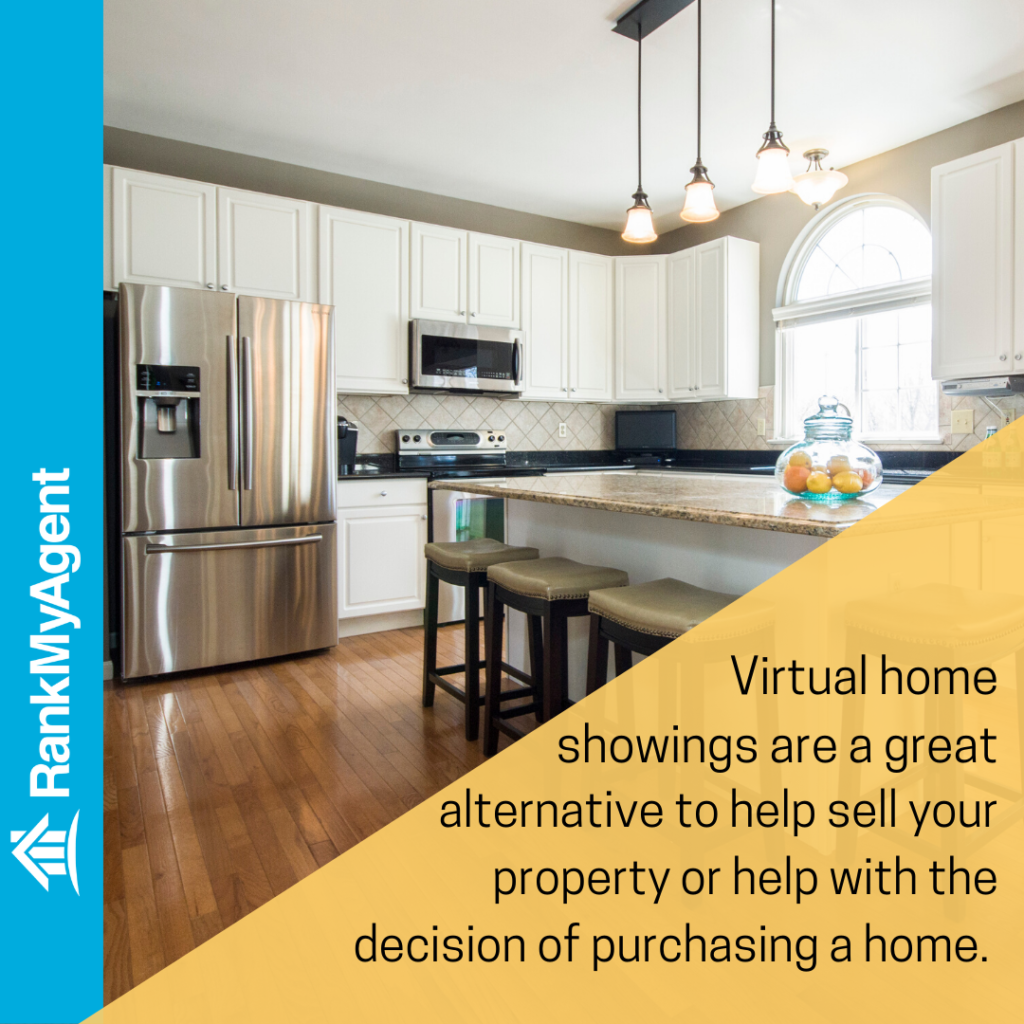 If you're currently looking to purchase a property, you'll likely have to make do with virtual home showings. If you're very serious about a property, it may just be a reason for a realtor to provide an in-person showing.
As a seller, you need to understand that realtors are now more limited than before. Without the opportunity to hold open houses, your agent has lost a tool in their belt, but that doesn't mean that they won't continue to do the best that they can.
The Ability to Defer Your Mortgage Payments up to Six Months
When a bank provides a mortgage, the debt doesn't stay with the bank for long. They commonly pool together these mortgages and sell it to someone else, taking a cut on the way. What they sell is called a mortgage pool. If banks want to keep providing mortgages, there needs to be demand for these mortgage pools. To help provide this liquidity, the Government of Canada committed to the Insured Mortgage Purchase Program (IMPP). In this, they're prepared to purchase $150 billion of insured mortgage pools. This is to ensure lending continues in this dire time.
As a result of the IMPP, the government has also ensured agreement with the leading six Canadian banks that they would allow for up to six months of mortgage payment deferrals. This will ultimately vary on a case-by-case basis. Banks are also set to provide relief on other credit products such as credit cards.
The ability to defer mortgage payments will provide Canadians with some much-needed financial flexibility. If you've lost your jobs or lost other sources of income, it can help to defer payments till later on so that you can use your money on necessities like food.
However, this deferral will not be interest-free in most cases. So, if you do decide to defer your payments, you'll end up having to pay more money back to the bank.
This deferral also helps those who are renting. Landlords who can defer their mortgage payments may be more lenient in deferring or reducing rent.
Estimates believe that these deferrals will leave homeowners with roughly $663 million in their pockets per month. This is based on monthly Canadian mortgage payments averaging to $1,326. However, everyone is now rushing to their bank to defer their next mortgage payment—whether they need to or not—and therefore, it may take some time to get through.
This opportunity to defer your mortgage can be useful if you're selling your property due to a loss of income, since this may mean you need extra capital. Delaying your next mortgage payments can hopefully put some money back in your pocket until the economy returns to normal.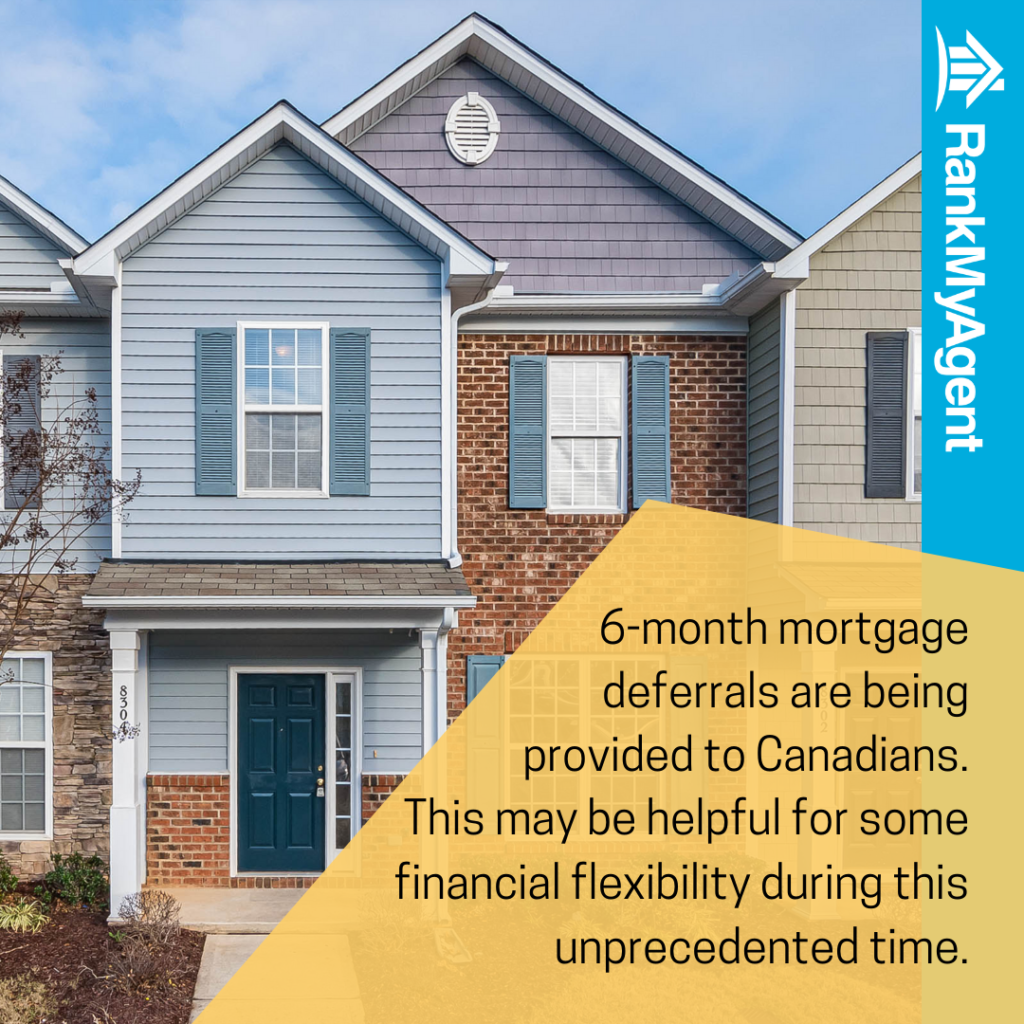 Interest Rate Cuts by the Bank of Canada
The Bank of Canada announced three cuts to interest rates in March. This effectively brought the rate to 0.25% and has brought prime interest rates to 2.45%. In a statement, the Bank said that these rate cuts would cushion the economic impacts of COVID-19 by easing the cost of borrowing.
At first, this brought down the cost of borrowing money, meaning lower mortgage rates. That's why in the first weeks of the rate cuts, there was an unprecedented rise in mortgage refinances. And although day-to-day Canadians will have an opportunity to borrow at lower rates, the rate cut by the Bank of Canada does not equally reduce the cost of borrowing at your local bank. Instead of passing on the complete interest reduction to the consumer, many banks are increasing their margins. This is because lenders are seeing more risk in the borrower's market. As more individuals lose their jobs, the risk of them defaulting on their loan goes up. These higher margins are to take this into account.
Overall, it may still be cheaper to obtain a mortgage now than before. But with such a high demand for mortgages at current interest rates, banks may further fatten their margins. Although the era of COVID-19 may decrease the number of transactions going on in Canadian markets, we can hope that lower interest rates can improve that situation.
The coronavirus has resulted in new policies and changes such as a ban of open houses, the ability to defer your mortgage payments, and lower interest rates. These changes will likely help or hinder your home buying process. However, it's important to remain hopeful that we'll get through this storm.