With spring just around the corner — she says, hopefully, in -27 C weather — we are quickly approaching moving season. Hard to believe that time is going by so quickly, she says, again, adjusting her toque and scarf.
June through September tend to be the most popular months to move, according to the Canadian Association of Movers, but we all know there are some eager beavers who may score some potential savings by moving during the unpredictable months leading up to peak season.
Regardless of when you decide to make the grand transition, there is a lot of stress that comes with it. There are a lot of moving parts and it's all happening at once and the whole experience can feel pretty chaotic. But, there is a secret. Well, it's not really a secret, we all know it, it's just sometimes hard to practice than to preach it. The secret is — drumroll, please — PREPARATION!
Here are a few tips to help you break this gargantuan task into smaller, attainable tasks.
First things first: congratulations on your move! This is an exciting time — despite all the craziness — and I hope you take a moment to really appreciate it all. Take it all in. Next, it's time to map out a plan. Grab that notebook and let's draw the blueprints for plan "Moving Possible".
PLAN AHEAD, GIVE YOURSELF TIME
Remax suggests planning a move at least six weeks in advance is best. By giving yourself plenty of time, Remax says, you can give yourself the time necessary to "edit" your belongings. This way, you are only moving the things you actually want to keep and use in your new home.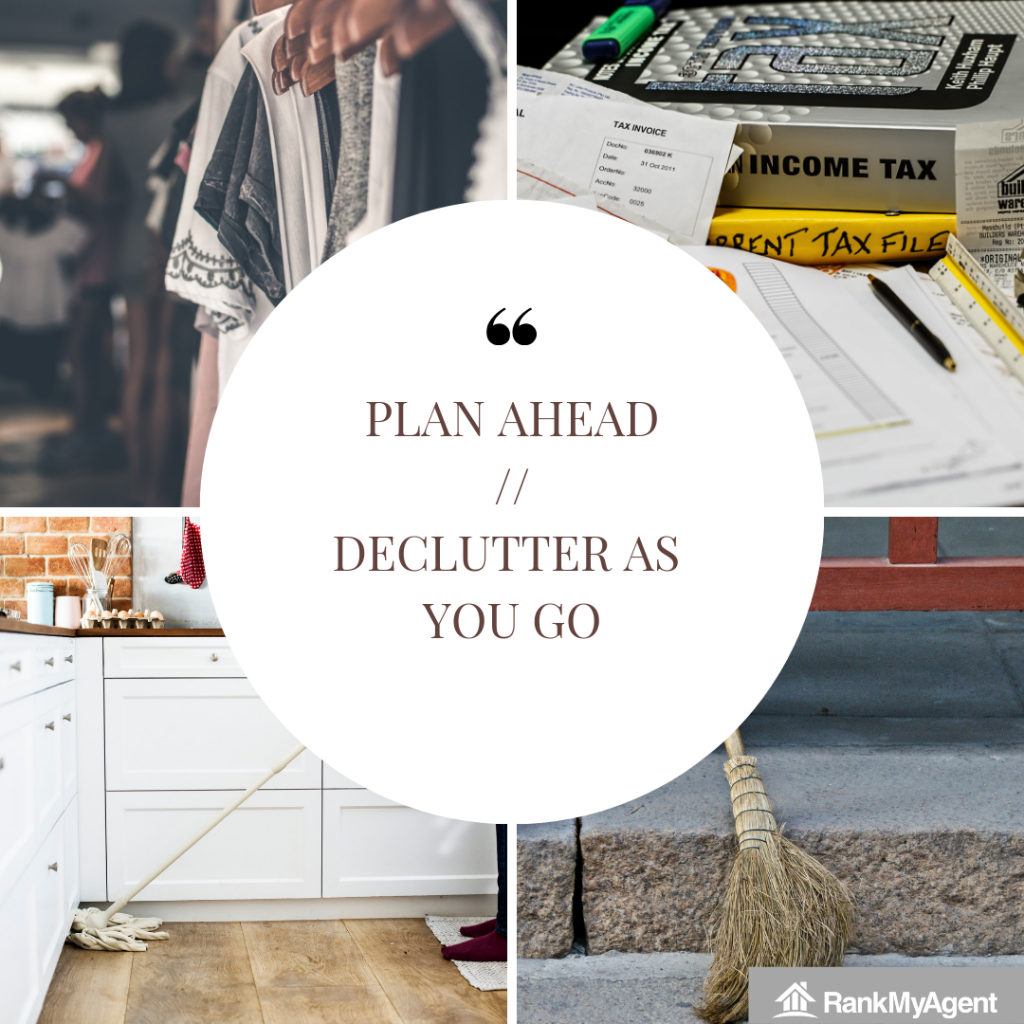 DECLUTTER AS YOU GO
Create a designated bin, box or bag for donations, trash and keep, and start in your most un-used space. For me, this would be the garage, basement and closets — AKA impromptu storage units. I know I won't be needing to access the things I do wind up keeping from these spaces straight away, so they are safe to be packed up earlier on in the grand scheme of things. Plus, I'll probably be throwing away or donating the most from these areas, anyway.
COLLECT FREE BOXES
It is in these first few weeks that you can start collecting boxes from local shops. A lot of establishments are more than thrilled to give you free pickings of their seemingly endless supply of boxes. I suggest picking boxes up from liquor stores — especially Superstore or Loblaws, as they seem to have more available. Wine boxes are the perfect size to move heavy items, such as books because you can't overpack them. And they won't destroy your back, or your mover's back, on the big day.
With that being said, it's time to start looking for a moving company — if that's the route you intend on taking.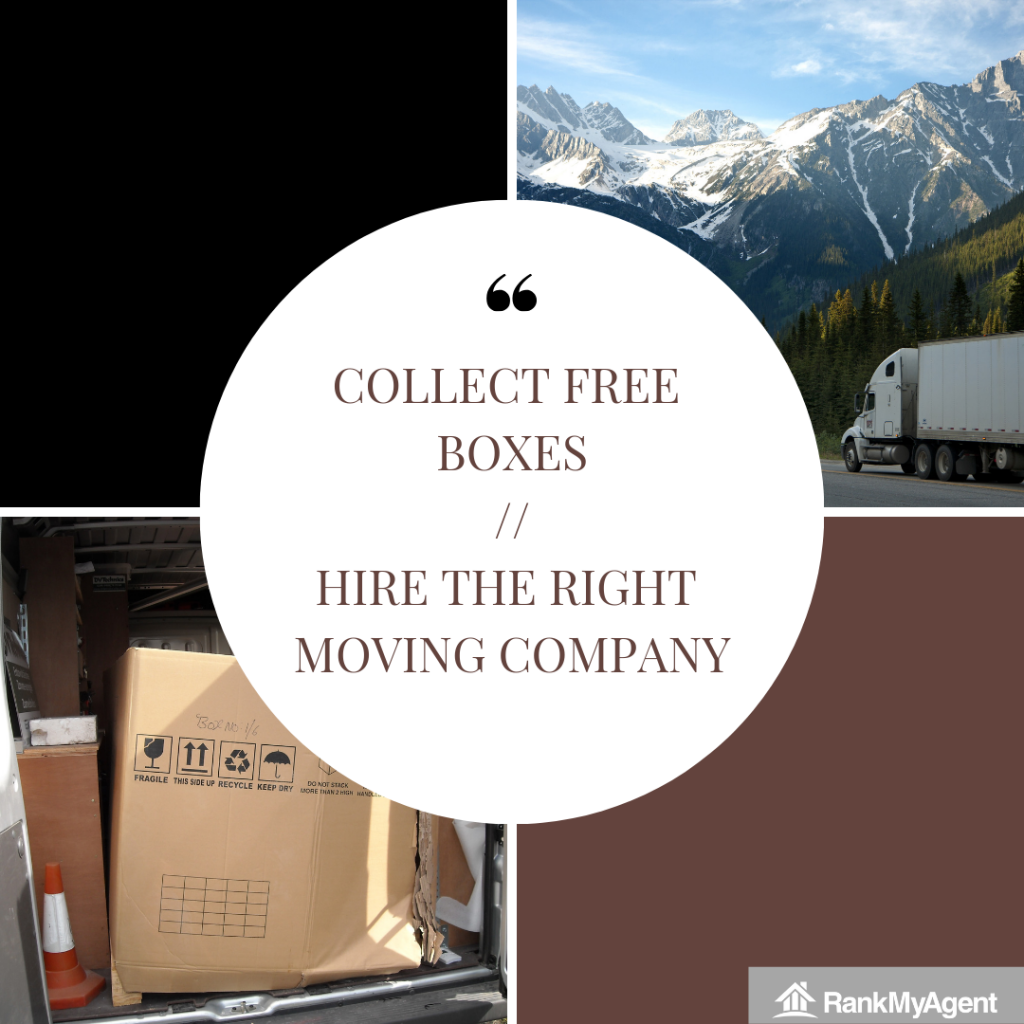 FINDING THE RIGHT MOVING COMPANY
Ask friends and family who have recently moved if they have any good recommendations and read reviews online. Online reviews from reputable sources can seriously be a lifesaver. Checking the Better Business Bureau is another way to ensure you are getting the best company to handle your belongings. It's OK to shop around and ask for quotes and estimates. Be sure to ask questions about hidden fees, contracts and insurance that will cover your stuff in case of losses and damage.
PREVENTING LOSS
As for loss prevention tricks, Updater.com's Most Epic Moving Checklist suggests compiling all of your important documents on a cloud-based service in case anything goes missing or is temporarily buried in the bottom of that last-to-be-opened box. They also encourage people to keep all important personal records such as birth certificates and government-issued ID in a portable folder that you can carry with you in your vehicle on the big day.
Also be sure to keep an ongoing document on Google Docs, or a similar platform, to compile all of your moving-related costs and expenses. This could come in handy come tax season for deductions.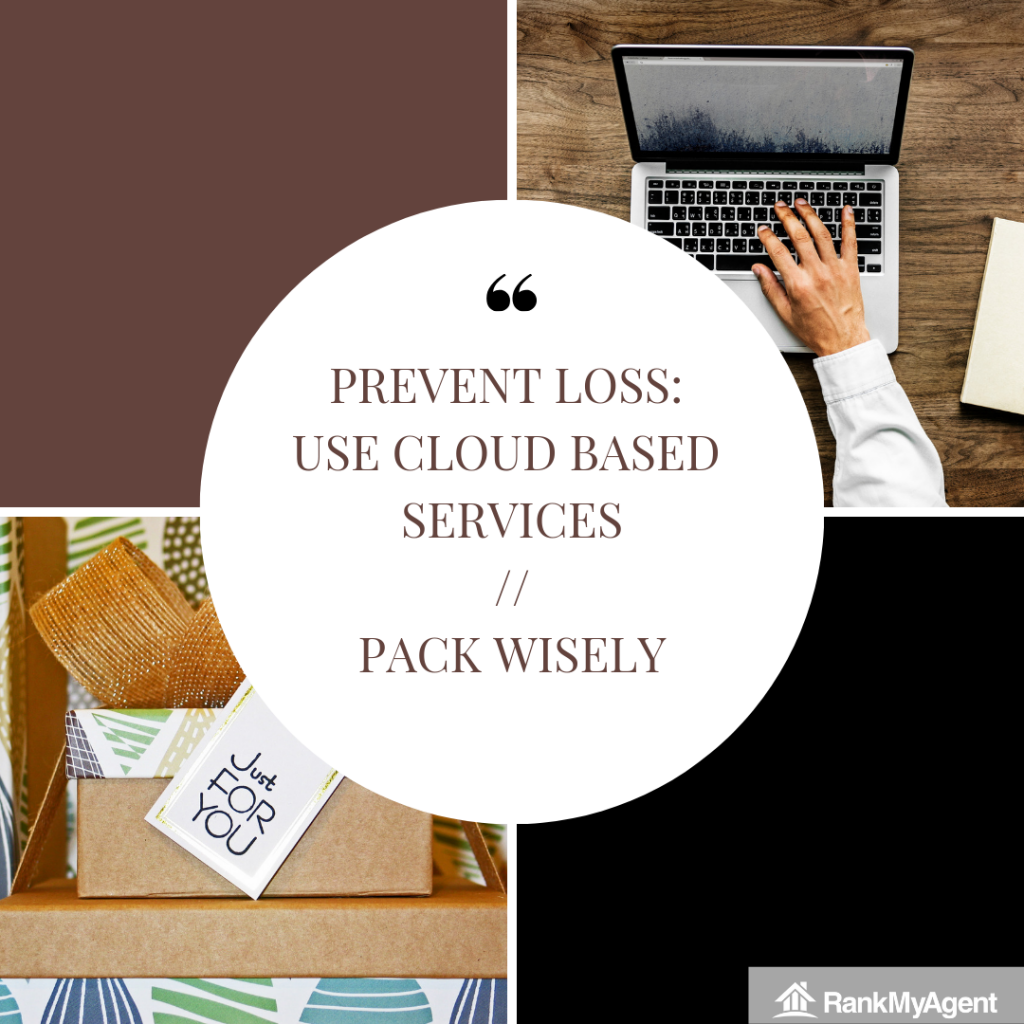 PACKING UP
As the moving day approaches and it's time to start packing the more high-traffic areas of your home, Remax suggests packing items you will need first in clear totes. That way they are easily located once you get to your new home.
Packing up kitchens always seems to be the most daunting task because of all of the fragile items. Be sure to use newspapers, hand towels or t-shirts in between dishes to prevent breakage. I'd recommend socks and t-shirts because it's essentially a 2-in-1. You'll be packing up your dishes and your clothes and everything will be nice, snug and secure during travel.
While putting your kitchen away, be sure to donate all unwanted and unopened food to help lighten the load. The same can be said for those unused toiletries we all seem to have stashed around the bathroom and linen closets.
Be sure to meal prep some food to sustain you during those days leading up to moving day that doesn't require any utensils that are already stashed away. This will help you save some money while skipping out on the fast food and take out.
The key tip I can offer you for packing is to do a little bit every day. No one wants to have to do it all the night before. That's how things get misplaced, lost or even broken.
THE DAY BEFORE
Time's running out. It's time to finish that deep clean and ensure everything is ready for your home's new occupants.
Take some photographs of the space so you have evidence that your place was, indeed, move-out ready. This is an important tip for renters as well. You want to make sure that you have proof your home was in fantastic condition before the new tenants moved in.
Unplug your freezer and fridge to allow it to defrost. Lay towels on the floor for any potential spillage. Give this a wipe down in the morning and it will be as good as new.
Make sure your essentials are packed away in an easy-to-grab container. These include any medications, clothes, documents, toiletries and snacks and food you'll need within the next 24-hours.
The Most Epic Moving Checklist also suggests to pull out cash to tip your movers. Or for those who are using a self-moving service like U-Haul, make sure you have access to funds for that pizza and beer you promised your friends.
Be sure to get a lot of sleep because tomorrow is going to be a long one.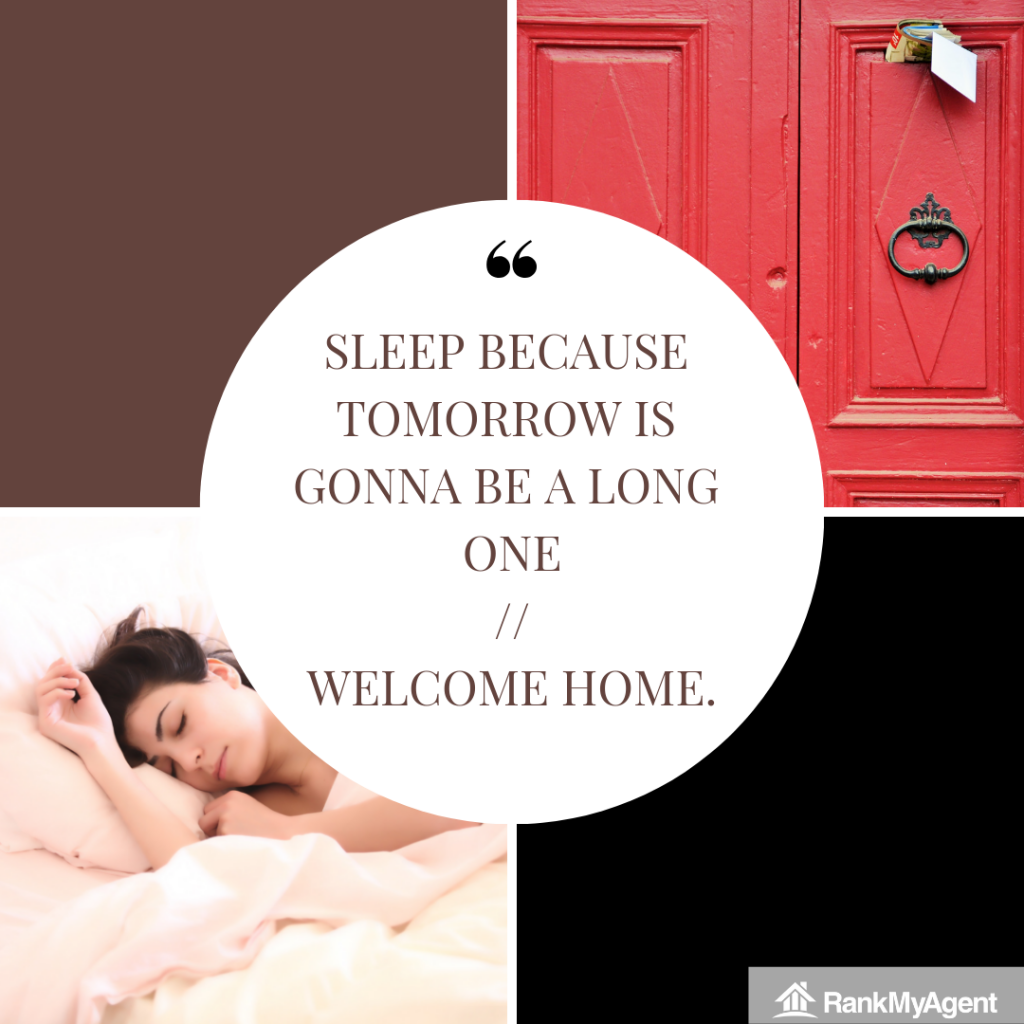 THE DAY OF
Rise and shine! It's time to move! If you have movers scheduled to come, be sure to be there to greet them and show them where all of the agreed-upon items are to be moved. Lay blankets, moving pads or towels to protect your floors and walls. And don't forget to use these on big items of furniture in the truck to prevent scratches and dings.
If you've hired movers, many companies will come in and take all the preventive measures for you, however, there's no harm in having some extra, just in case.
When you get to your new address, set up the bed and hang the shower curtain because chances are a nap and shower will be desperately needed as the journey of unpacking begins.
Now it's time to settle into your new home. Congratulations, you made it! Welcome home.