Blooming into May
May 7, 2018
The showers are over,
the flowers are blooming,
and we're bringing you more important updates.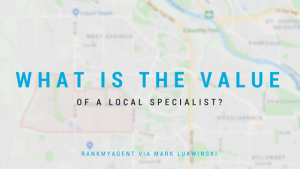 We want to thank you for your submissions from our last newsletter. Our newest submission from Mark Lukwinski based out of Calgary is our first posting, and a great example of what you too can submit. Click here to read "What is the value of a local specialist?"
These RMA member based articles will be added to search results for neighbourhoods and will also be marketed on the web by our team. Here an example of Mark's article in our search: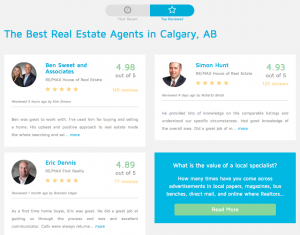 Need ideas for articles? Check out our submission page.
Upcoming Webinars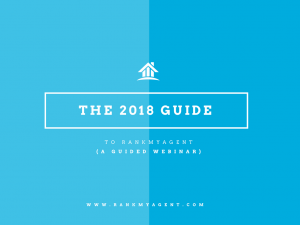 The 2018 Guide to RMA

Tuesday, May 15th at 11 AM MDT
In this 1 hr webinar, the RankMyAgent (RMA) team will be covering ins and outs of utilizing the RankMyAgent platform.

An Important Facebook Update
One of our key widget integrations has been affected following Facebook's latest security policy. (You might have seen the press conference with Mark Zuckerberg a few weeks ago).
In short, this means that the iFrames tabs that we normally use to host your RMA widget, is no longer available to pages with less than 2000 followers or likes. Existing pages that have the RMA widget are not affected.
We've come up with some work-arounds in lieu of these changes, and you can view them here.

Do you want to share knowledge with the RMA Community?

Do you have key insights and knowledge sharing you'd like to share with the RMA community? We'd love to host a webinar with you.
The RMA community is a group of 4000+ members across North America. We are proud to say we have some of the brightest minds in real estate amongst us. If you have a special subject matter, technology that you would like to talk about and share insights, we would love to hear from you.
Simply send us an email with the subject matter and a breakdown of topics you would like to discuss and we will get back to you.
---
Questions? Concerns? Send them here.
All our best,
Riti and The RMA Team