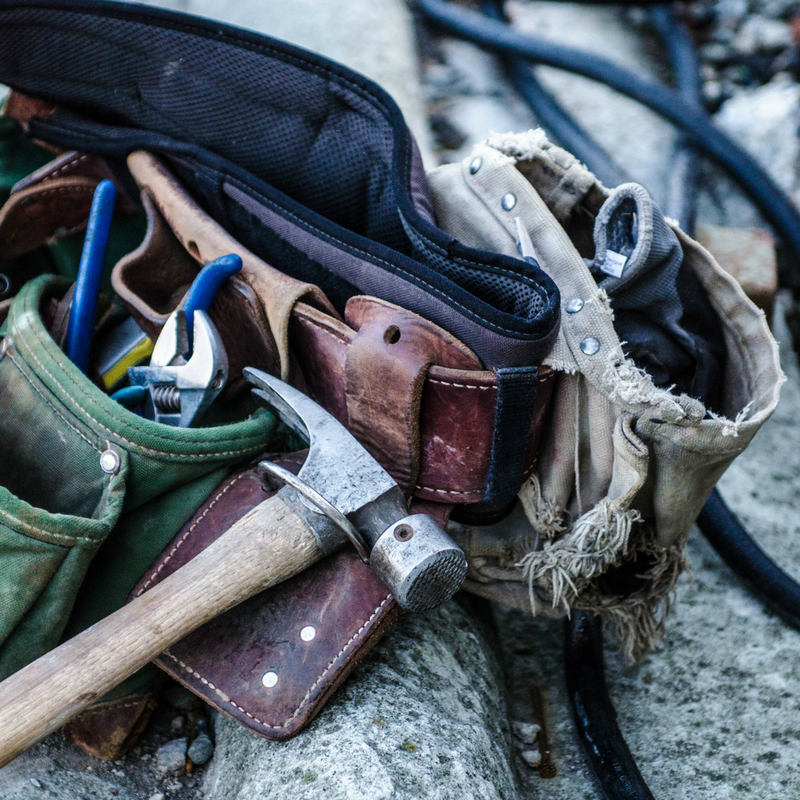 With spring right around the corner, you might be thinking about sprucing up your home. However, it may not yet be time to work in the garden or on other outside endeavors. If cabin fever is setting in, this is a great time for indoor improvements to brighten your living space and get you warmed up to work outside when the seasons change.
Whether it's over-stuffed closets or cluttered garages, everyone has problem areas on their property. Maybe you just need to give some attention to an area that has not been touched in a while. Whatever your vision, now is a fantastic time to tackle an indoor project. Below are a few ideas to help get you started.
Organize That Closet
Clear out the things you don't need and make it easier to find the things you do. You can build a closet system for about $100-$500 to put everything at your fingertips. Consider donating functional appliances, furnishings and accessories or your out of date clothing.
Cut The Chore Of Window Washing In Half!
Soon, there will be a warm sunny day beckoning to cleaning your windows from the outside. By washing the inside surface of your windows now, you'll cut the overall chore of window cleaning in half. I recommend a cleaning solution made of one cup white vinegar to 3 cups water in a spray bottle, with just a ½ teaspoon of a good grease-cutting dish soap. Buff the windows dry and to a shine using old newspaper (Seriously; I doubted this too but it really works!). You'll be amazed at the lint-free shine!
Paint An Accent Wall

Or, you could choose to do an entire room! The room you spend the most time in should probably be your starting point. Choose a color that will set the mood you want to foster; do you want to be energized or relaxed? For inspirational colour palates and handy tips visit my "Paint a Room Project" board on Pinterest.
Add Shelves Or A Bookcase To A Room
If your house has papers and books stacked up on counters or in cabinets, you may need some additional shelving! Built-in bookcases or shelves can help a cluttered area feel more spacious. Storage solutions can organize your magazines into volumes by publication, season or month.
Change-Up The Hardware On Your Kitchen Cabinets
This shouldn't be more than a one-afternoon project, but it is definitely a low-cost way to give your kitchen a little facelift. Visit specialty gift shops and woodworking supply stores or search on-line for options. When you look "outside the box" of your local hardware stores (not that there aren't great options there too) there is a surprising and vast array of contemporary, traditional, whimsical, artisanal, and colorful options fashioned from every manner of materials.
No matter which project you choose to tackle, you can keep the whole family busy and ward off these year-of-the-winter-vortex doldrums at the same time. If you'd like more suggestions for DIY projects for your home visit my blog or other Pinterest boards at kevinhartley.ca.
Kevin Hartley specializes in The Beaches, East York, Danforth Village, Woodbine-Lumsden and waterfront communities of Toronto. Do you have a question you'd like Kevin to answer? Email him at [email protected]

This content is not intended to solicit clients or properties already under contract. Always consult directly with appropriate professionals about your specific circumstances.