Living in Calgary, I am blessed with incredible rays year round. Even in the depths of winter, the sunshine pours in, well, at least until about five o' clock.
But, I also understand that living in a place with little natural light can be had to deal with. Little natural light leads to lowered mood levels and productivity. That's why we find ourselves drawn to those bright and airy rooms — they make us feel awake, vibrant and happy. Gotta love that vitamin D!
In my time, I've lived in numerous basement suites and small apartments with only one window. So, without tooting my own horn, I'm kind of a pro at managing the little light I have to illuminate my space. Fake it until you make it, right!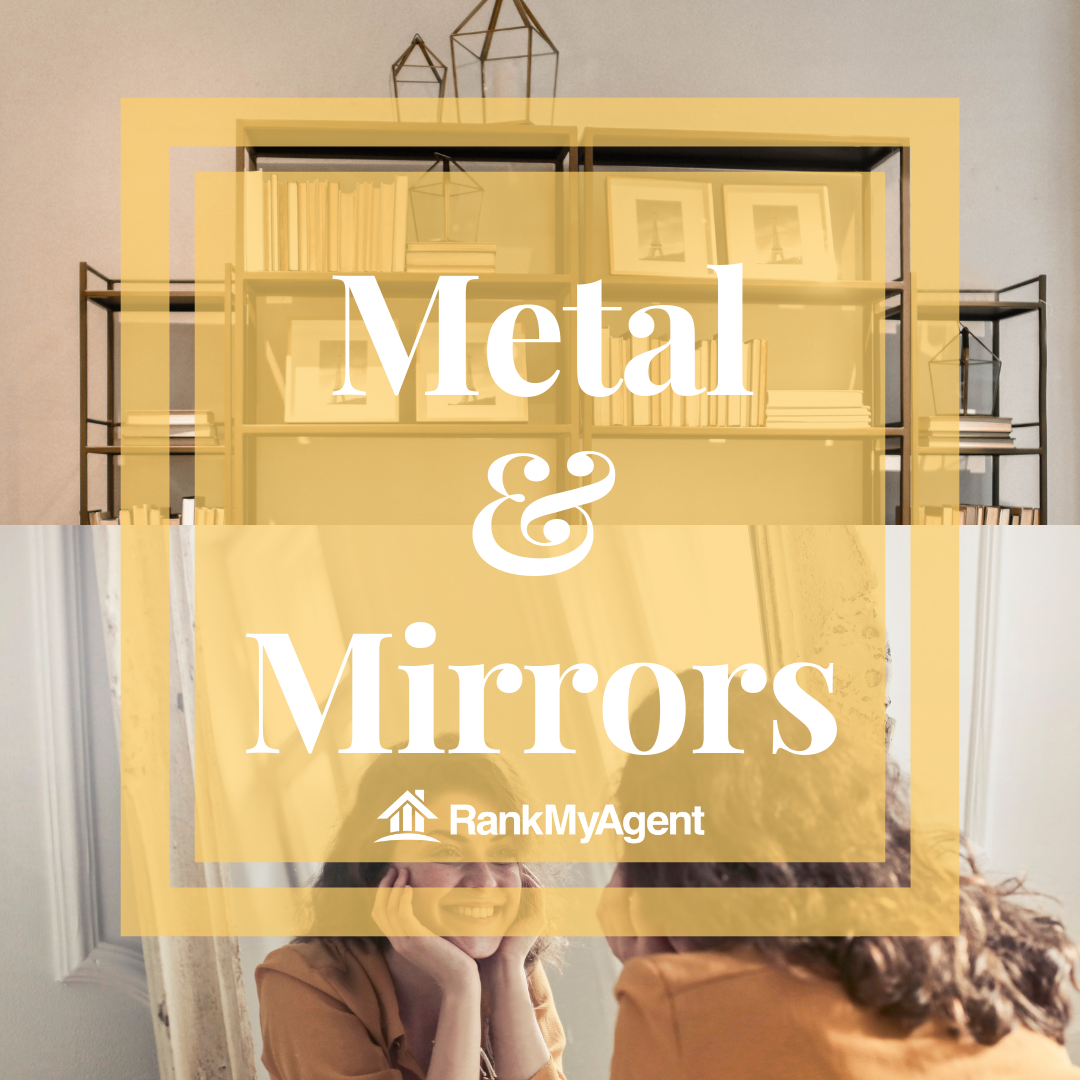 Mirrors are your best friend
Hit up that awesome vintage store you've been eyeing on Instagram. Pick out a delicious large mirror in a gorgeous frame, and hang it in your dark space to bounce that natural sunlight around.
Similar to those projectors we used in grade school to study the sky, grab two mirrors! The second mirror can help bounce some of the rays collected in the first. Like actor Terry Crews so eloquently said in those Old Spice commercials "Double sun power!"
You can even find mirrors that are made to look like windows. These are so cute. There are even options that are sold with shutters.
Not your thing?
It's a good thing metallic decor is in! These achieve the same result, although, on a much smaller scale.
Silver vases, rose gold trinkets, or little gold geometric fox sculptures — whatever it is you fancy, you can use these shiny objects in a display on a central table, or mantelpiece to help bounce some of those luxurious rays around any room.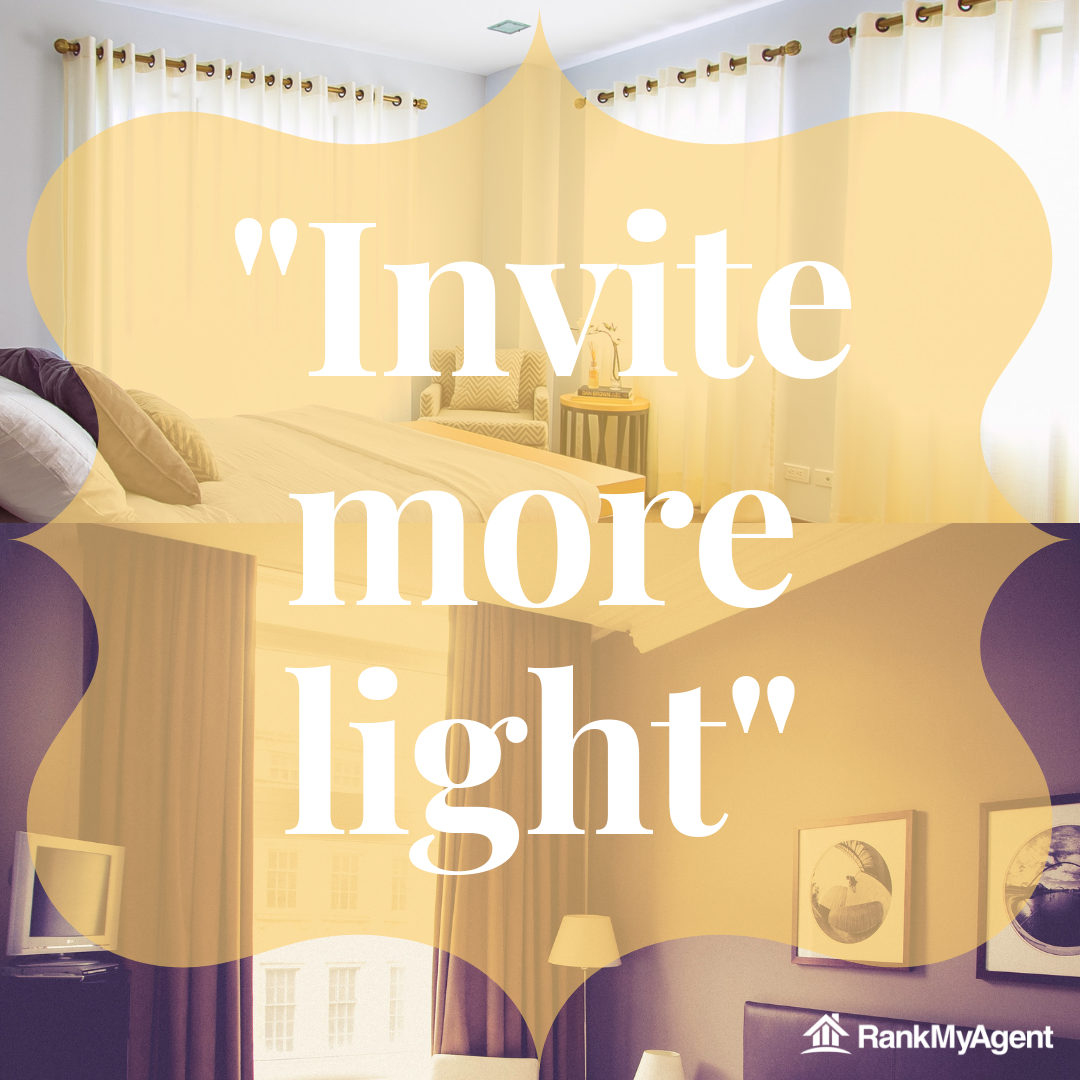 Ditch those heavy window treatments
I know thick, heavy window treatments are nice to look at. They just ooze sophistication. But, they often come in darker colours or are treated to keep rooms temperature-controlled. This means they are double-panelled and absorb the little light we have to work with.
Instead, choose something light, airy, and translucent. Not only do these treatments allow all of the natural light to pour in without jeopardizing privacy, but they also create a romantic, sort of exotic atmosphere.
Invite more light in
Windowed doors are something I've been seeing more and more in decorating and home design magazines.
Frosted windows in doors allow a room with a large window allow the natural light to pour through into the next room creating a nice flow.
Front doors with windows are popping up more and more in neighbourhoods. The doors typically boast frosted glass, once again, to maintain privacy. But, do opt for a double-layered glass to boost security.
See-through furniture is key
Another hack to continue the flow of natural light through any space is to use glass furniture throughout.
Whether it's an end table or coffee table, glass furniture will allow light to continue on its journey throughout your home rather than stopping it abruptly in its tracks like thick wood furniture, or darker, heavier pieces.
Consider colour
Those darker rooms don't need any more help, so avoid dark palettes and keep to airy whites, greys, and lighter shades.
Not only will this help illuminate the space, but it will also make the room look more spacious. And, this tip won't hit you where it hurts — the wallet.
Principal of the daylighting consulting firm, Tanteri & Associates, told the New York Times that light colours used on floors, ceilings and walls can really optimize natural light in the space.
"You want to maximize the amount of time that daylight bounces inside the room," Matthew Tanteri said, adding glossy paint should be avoided as it can create a targeted glare.
"The safest finishes are matte finishes, because they reflect light in all directions."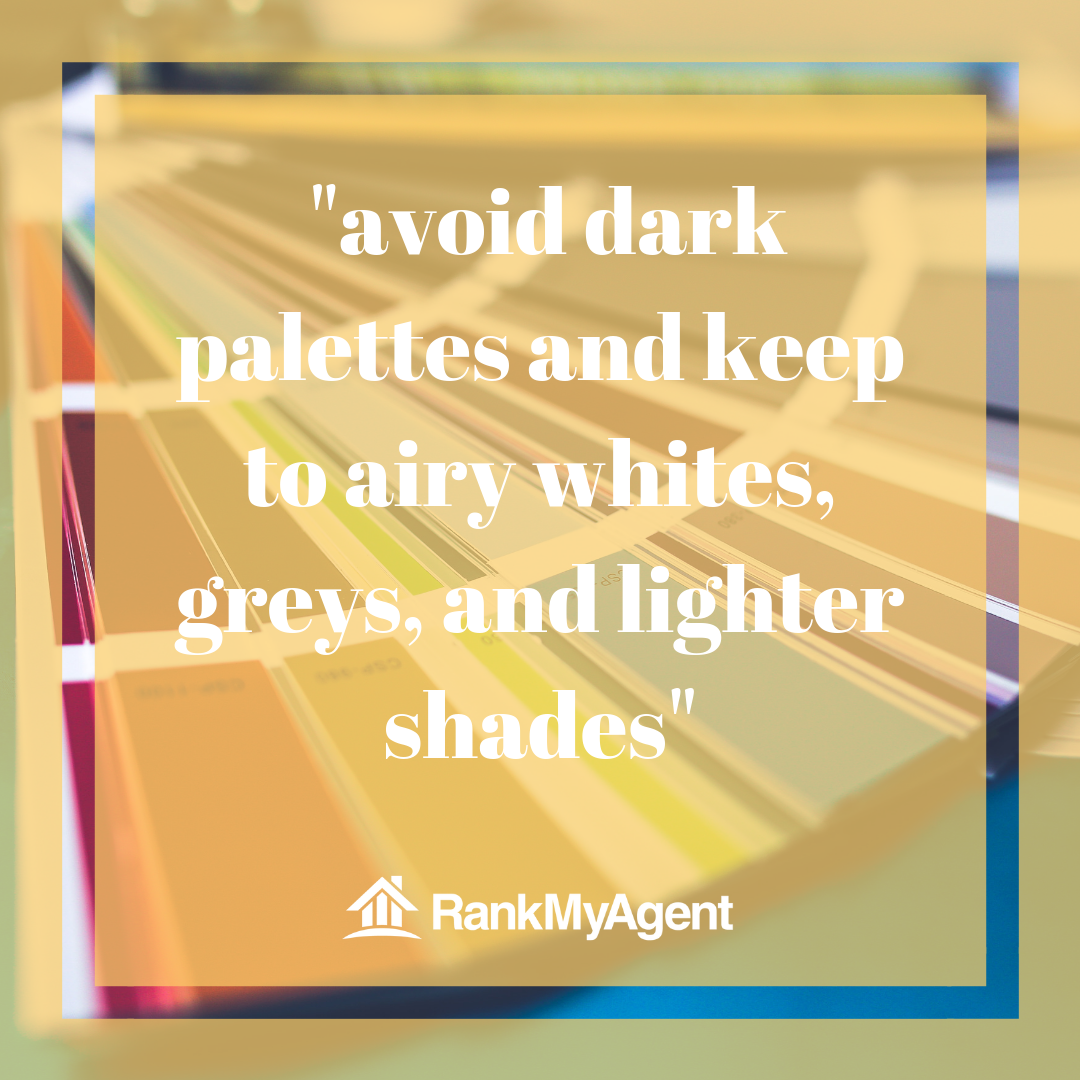 Use the power
Don't be afraid to plug in some cute lamps and install light fixtures to be used during the daytime to complement that natural light. I know it seems like it may be cheating, but it's a cost-effective fix adds mood and atmosphere to any space.
Target lighting is something you could consider when you look to update your space. Do you only use your dinner table for eating? Maybe add some hanging light fixtures that illuminate that area.
Even a simple row of LED stripping can really boost the light in any space for next to nothing. Use it under cabinets to add light to darker countertops, or on bookshelves to showcase some of your favourite titles.
Watch where you step
The floor is an excellent, and oft-forgotten part of a home that can be taken advantage of in this exact situation!
Do you have dark flooring, whether it's wood or tile? Throw down a large light-coloured area rug. By using something cream, light grey or white (eek, dangerous!), you can use the floor to help bounce around some of those precious rays of light.
Greenery is good
Not all plants need a lot of sunlight, but most plants will make our brains think of sunlight which in turn will add some psychological sun to the party.
This one is definitely a cheat, but who doesn't love having a space loaded with plants and flowers!
Opt for some Dracaena or Maidenhair Fern, even Peace Lilies don't need too much light, but they will help bolster morale on those darker days.
Clean your windows
I know, I know. This one seems obvious. But, it's amazing the difference it makes. When your windows are sparkling clean, the light just floods through completely unadulterated.
Make this chore a part of your spring cleaning to-do list. And maybe hit it again in fall after all of those summer rainstorms that left undesirable streaks all over your windows.
Adding natural light, or utilizing the little that you do have doesn't have to cost an arm and a leg, but if you really want to go big, you can always get a skylight!