Family day is around the corner in most parts of Canada – allowing us to take some time to slow down and spend some solid Q-time with our family and our loved ones.
After more than two years living in a pandemic world, we all got used to spending more time at home, many times surrounded by our family, so how can we make this day special? Especially when sharing tight living quarters.
There are, of course, financial and ecological perks to shrinking the square footage of your home, but what do you do when you can't shrink the number of occupants?
Juggling multiple schedules, maintaining well-treaded, multi-use spaces, and organizing become top-tier tasks for families. Having well-delimited areas became essential during the pandemic. A home office to work quietly and an entertainment room where you can have fun with your family can make spending so much time together easier. So that is why we prepared a few tips to complete this daunting task quickly and without additional stress.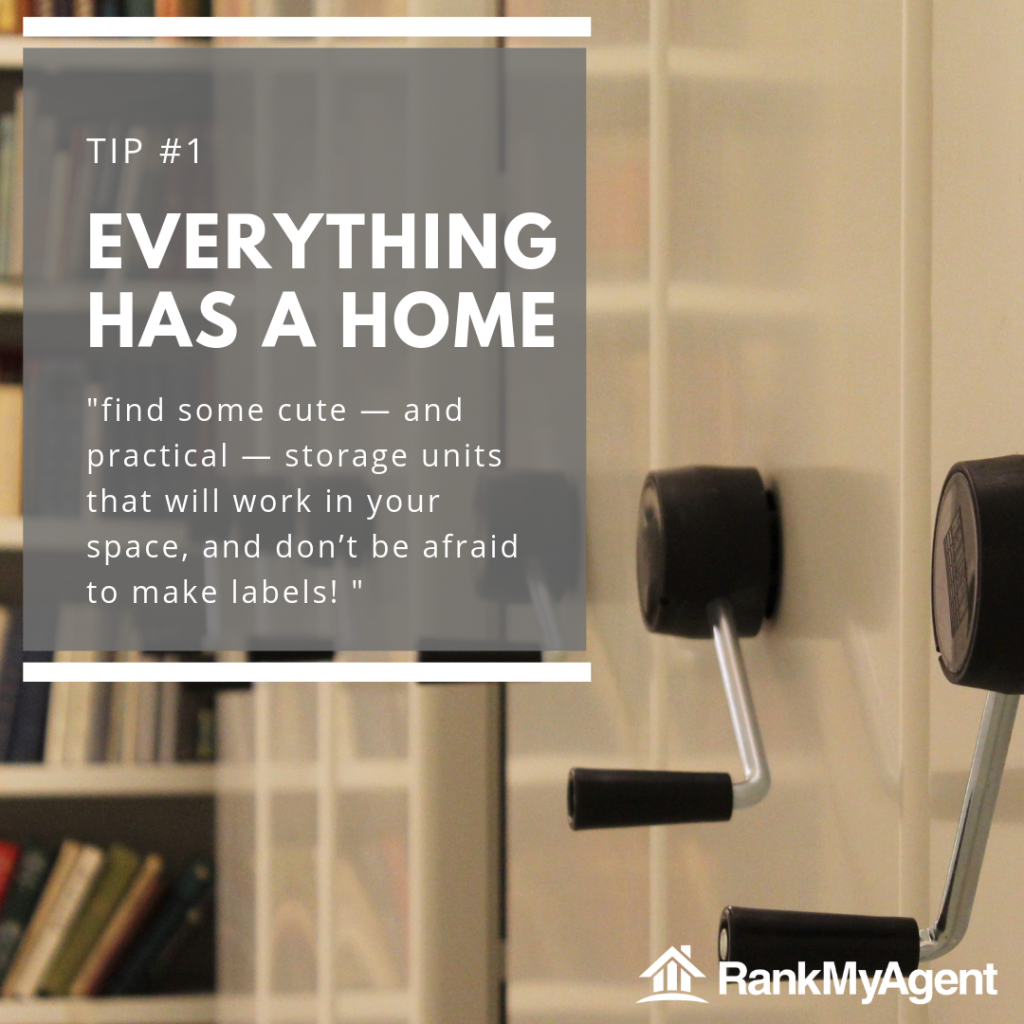 Everything has a home. This tried-and-true tip has been mentioned time and time again, but it is especially important in a smaller space. Make sure that every item in your home serves its purpose and has a place to live where it can be tucked away when it's not in use. Channel your inner HGTV guru and hit up Home Depot, Home Sense, Ikea or Home Outfitters and find some cute — and practical — storage units that will work in your space, and don't be afraid to make labels!
The hardest part about this tip — and I think we all know it well — is to actually follow through and put things away when we're done using them. When living in a small space, especially with other people, things hanging out on surfaces will instantly make your home look more cramped and more cluttered. Tucking them away into their respective drawers or cupboards after use will have the place looking more put-together and reduce some of those stress levels, making clean ups more efficient.
When eyeing up your space, it's important to ask yourself if all of the items in your home serve a purpose and if not, ditch the clutter and consider downsizing. Listen to Marie Kondo and her art of Tidying Up. If the item does not bring you joy or serve any real purpose in your space, it may be time to part ways with it.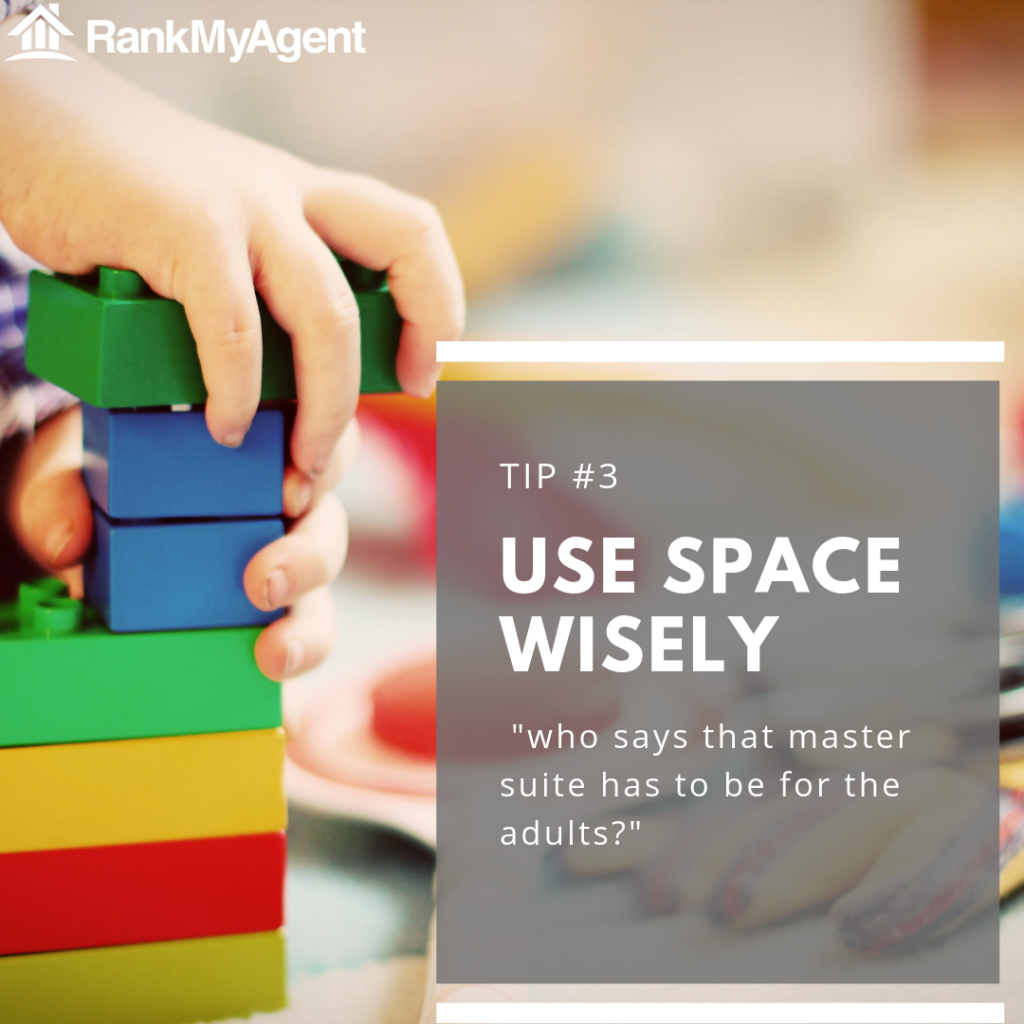 Use space wisely. Families living in smaller spaces may have to break away from the intended design of the space and get a bit creative. What I mean is who says that the master suite has to be for the adults? Why not put the kids in there? They can share the space, plus it can double as a playroom and keep their toys from spilling out into the rest of the living space.
You can also think of how you can use curtains and bookshelves as room dividers to better create designated spaces to serve specific purposes. Don't have a closet, for instance? Use a cube shelf from Ikea as a divider and use a few free-standing rolling racks behind to create a makeshift wardrobe. Those cube shelves work wonderfully because you can store items on both sides.
One way to create the illusion of more space is to paint your walls white. Not only is this currently in fashion but it allows the light to add extra square footage to your space, well at least make it look like that. Colour has a tendency to overwhelm a space, so when creating your decor palette, stick to about four colours that can be used throughout the home with one contrasting "pop" colour. The nice thing about colouring your home with decor is that it can easily be replaced when you want to redesign or create a new atmosphere.
Do your kids love to make crafts? Real Simple offers this tip and I couldn't help myself but include it in this list: throw out the glitter. Glitter is notorious for being the most impossible crafting supply to be cleaned up. Now, imagine what happens when you let this abomination loose in a small space? You've seen those glitter bombs? But picture it in your home, where your clothes live and your food! Glitter NEVER really goes away. It hides — lurks in the shadows, in the corners of your cupboard, only resurfacing its sparkly face in the most inopportune moments.
This tip ties in with Real Simple's point of ditching the sentimental mentality. When living in a small space, you will really have to make some decisions on which meaningful items you keep and which you part with.
For instance, not every single piece of your child's art collection can earn its spot on the fridge simultaneously. But, what you could do is bring in the tech. Take a digital photograph of your children's masterpieces and put them on a rotating digital picture frame. That way you don't have to keep all of the hard copies, but rather select a few of their favourites to store for when they're older. Plus, they'll have a digital copy of everything they've done on a USB fob when they turn 18 and move out!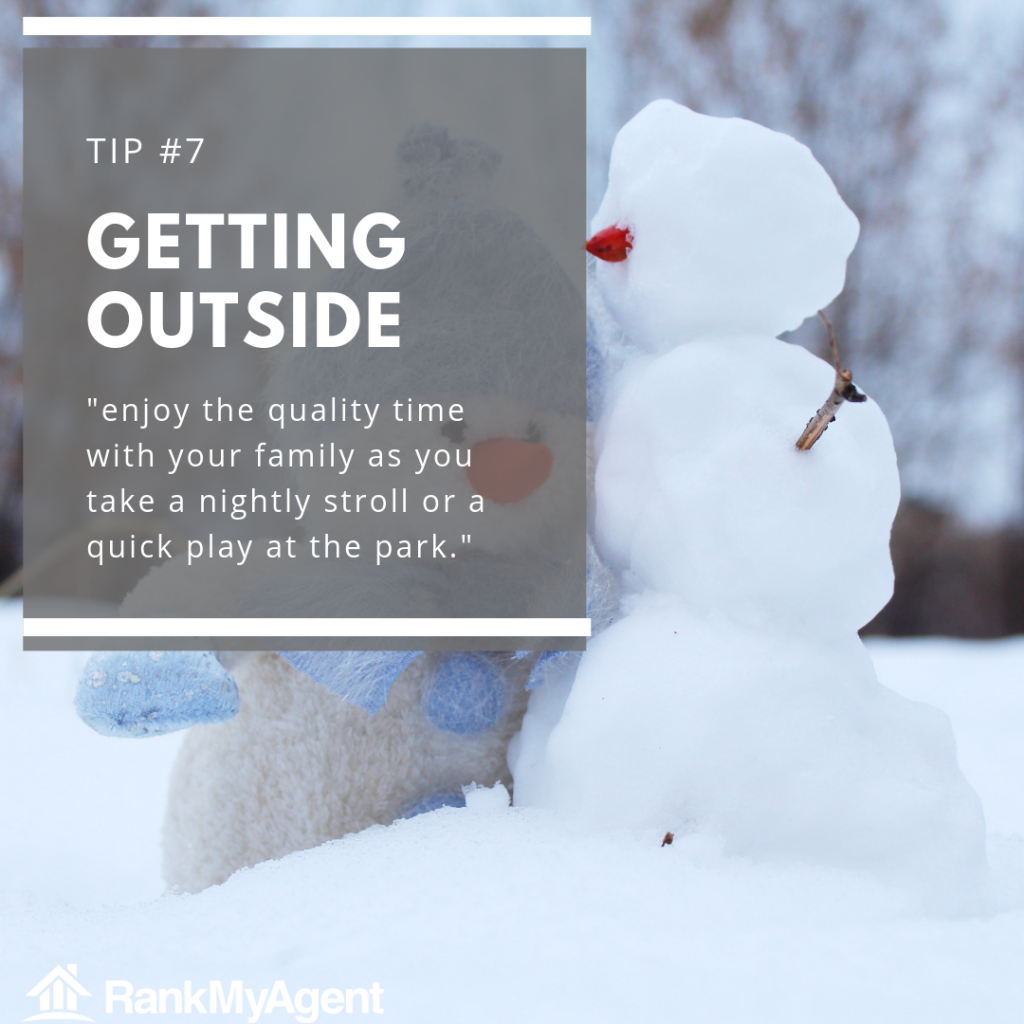 Getting outside is one of the best ways to "add more space" to a small home. And now seems to be a good time to get out there as COVID-19 restrictions are being eased up in many provinces. Take advantage of the neighbourhood around you and enjoy quality time with your family as you take a nightly stroll, plan a tobogganing day with hot chocolate or a quick play at the park. Don't forget to keep yourself and your loved ones safe!
Living in a small space with lots of people and children can be loud, busy and crowded, but by escaping into the wilderness, or even into our own communities, we can take more of that personal time and space while still enjoying the company of our loved ones.
Parents raising their children in smaller residences are becoming a more common occurrence as the housing market is still hard to break into in Canada's big cities like Toronto, Vancouver and Montreal and Calgary. But with some creativity, planning, organization and absolutely no glitter, you and yours can make it work.
From everyone at RMA, we hope you have a fantastic and fun Family Day with your loved ones.