5 questions to ask a Real Estate Agent before hiring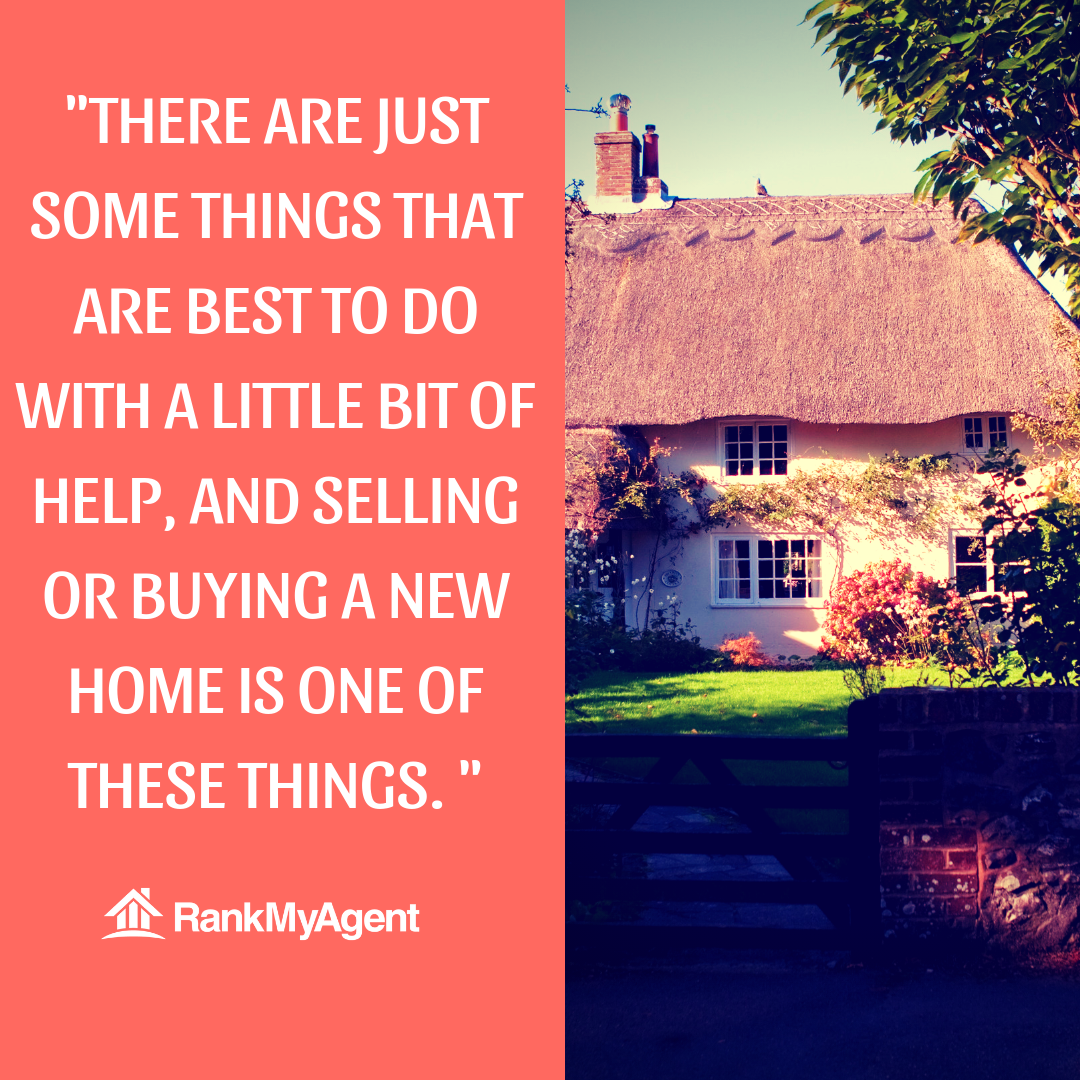 You wouldn't attempt to climb Mount Everest without a Sherpa guide. You wouldn't try to para glide without an instructor. Heck! You wouldn't even try to drive without having some lessons first.
There are just some things that are best to do with a little bit of help, and selling or buying a new home is one of these things.
Hiring a Realtor may seem counter-intuitive in regards to turning a profit on a property, however, with their expertise and experience in the industry, you are more likely to see a greater return with the aid of a professional than you would on your own.
Another important perk to having a real estate professional at the helm is they know all of the ins-and-outs of the process; they ensure that all the t's and i's are crossed and dotted protecting you financially and legally.
But, like the trip to Everest, you wouldn't plan it without doing some research first. The same is to be said for hiring your new Realtor.
There are thousands of Realtor agents advertising in every market and it can be extremely challenging to sort through them all to find the one that best meets your needs.
The Internet is the perfect place to start this research. There are sites like rankmyagent.com that allow former clients to rate and review their experiences with Realtors in their area that may help you narrow this search down.
Another great way to find the perfect team captain is by asking friends, family and colleagues about their experiences with their realtors.
Once you have found a short list of potentials and found their marketing materials and website jives with you and your needs, it's time to call and arrange a meeting.
Remember, you are the employer here and this should be treated as a job interview. Here are 5 questions you should be sure to ask your potential new Realtor: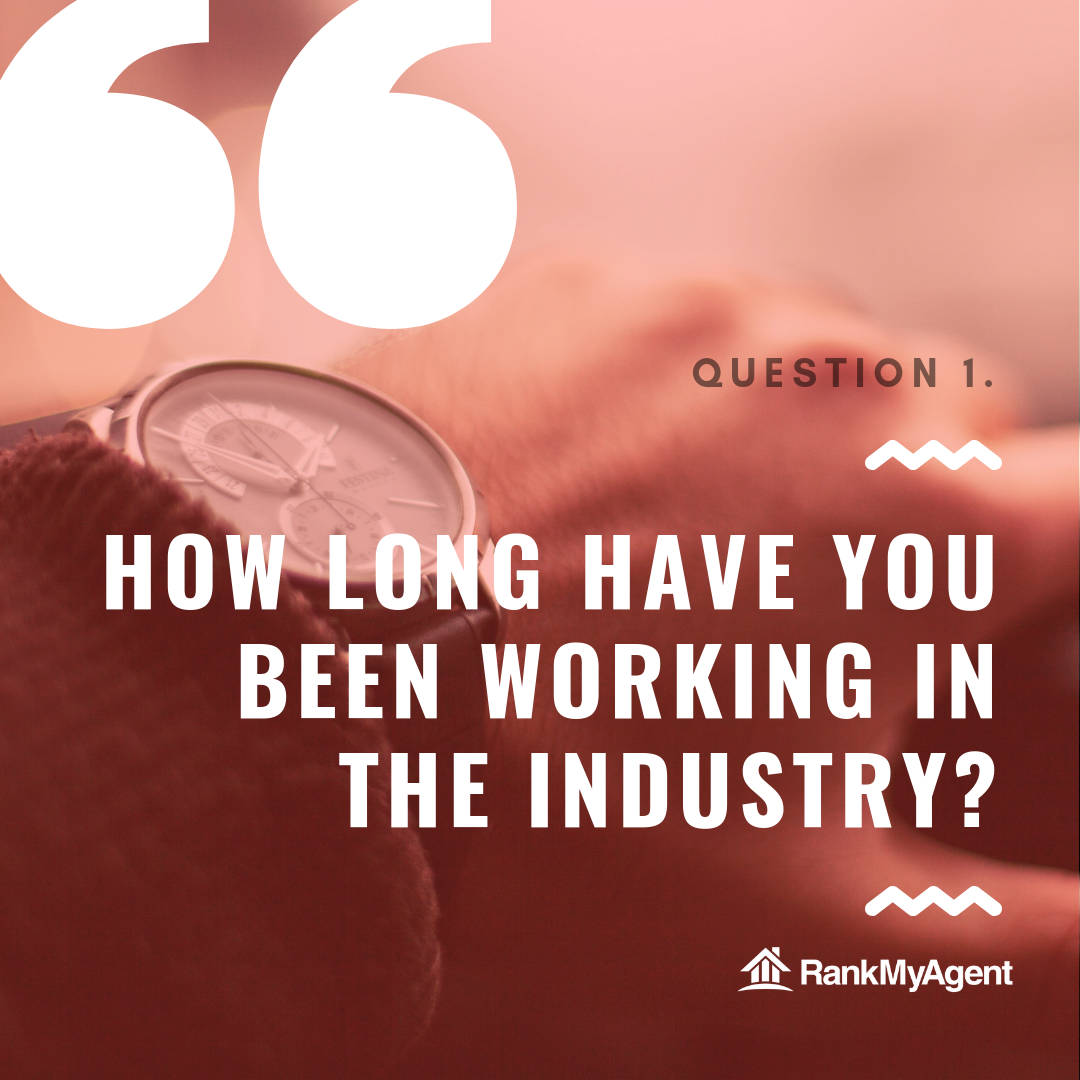 How long have you been working in the industry?
This is a pretty standard question but it can give you a lot of insight as to what kind of job they can do for you.
Someone who has been in the industry for a long time is more likely to have partnerships with contractors, plumbers, electricians and other experts that may come in handy during the sale process.
Those with years of experience are also more likely to better understand the ebb and flow of the housing market in your area.
With that being said, The Balance, a popular financial blog, says even a green Realtor can provide great service.
"Newer agents tend to have more time to concentrate on you, but s/he might not have enough time if s/he's holding down another job because he's starting out." Balance contributor Elizabeth Weintraub says. "You can ask about this as well."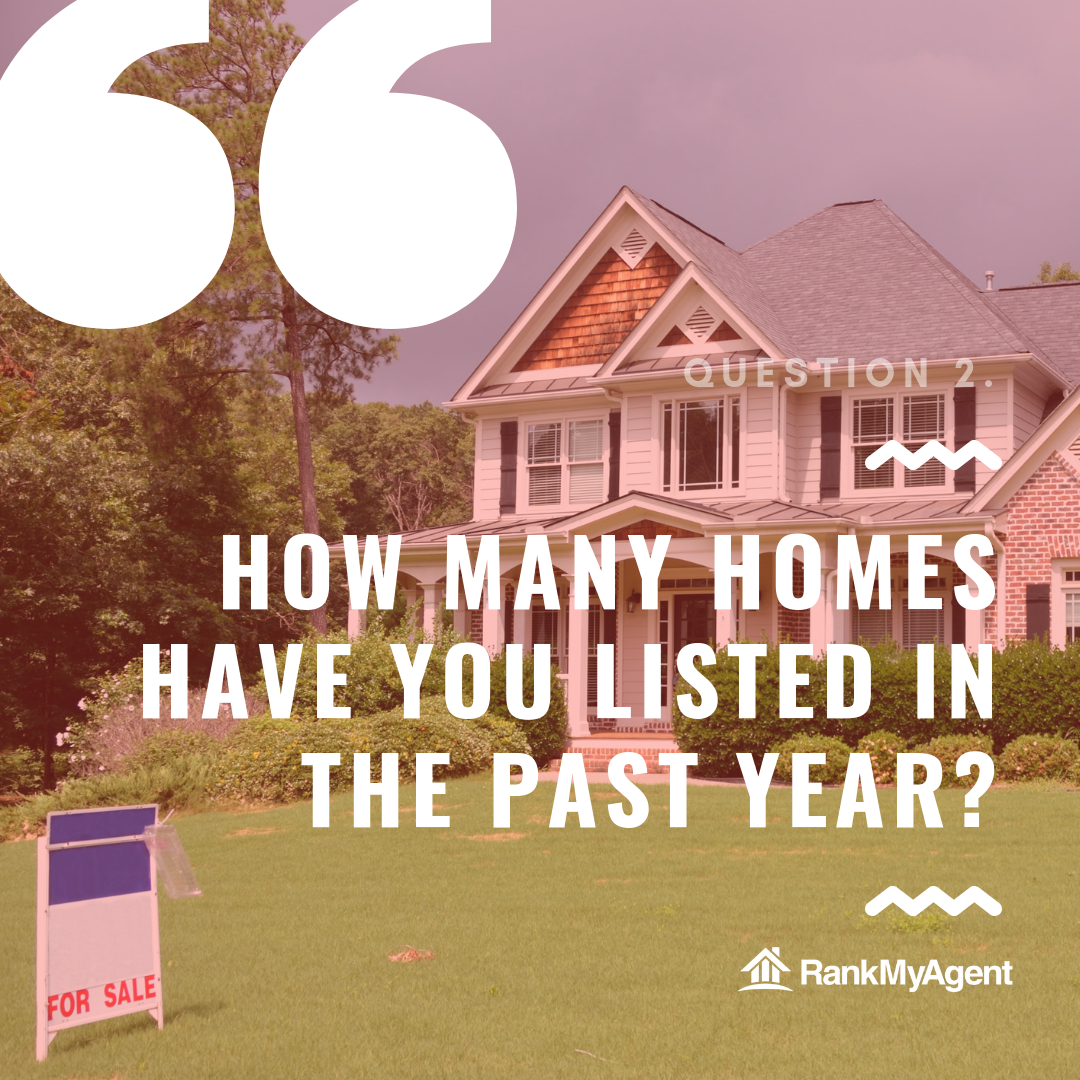 How many homes have you listed in the past year? How many have you sold?
This two-parter question offers a great deal of information about a Realtor's success rate, according to Re/Max.
The first part of the question offers details about the Real Estate professionals involvement with the business and a larger number of listing points to the individual's quality of service and work.
The follow-up question offers details on the professional's ability to follow through, negotiate and close deals.
A Realtor may have a lot of luck listing homes, but an individual who can finish what they started with great success is a going to be a better match for you.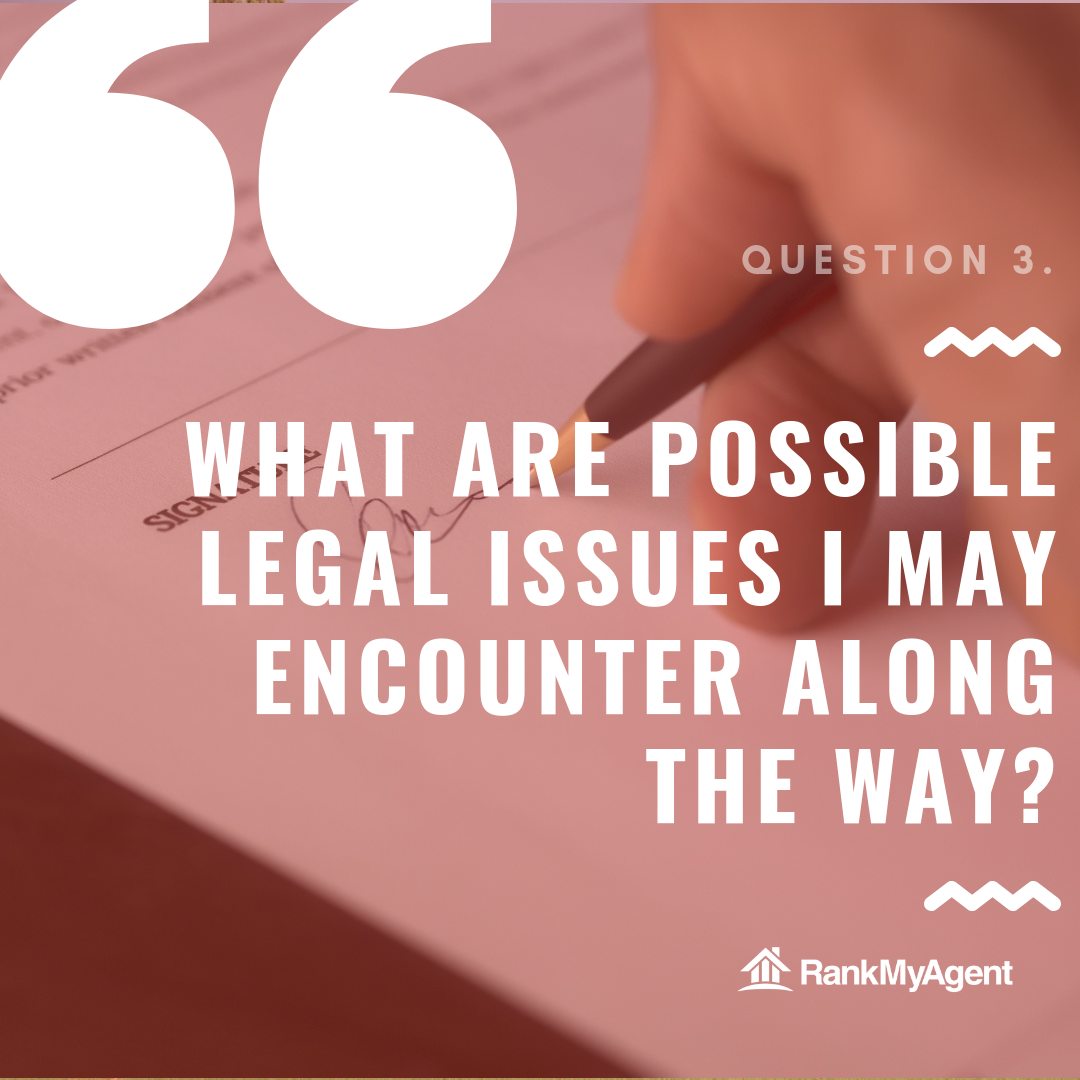 What are possible legal issues I may encounter along the way?
The BRELteam of Sage Real Estate Brokerage in Toronto says this question will test the legal knowledge of your Real Estate Professional.   
"Realtors should be familiar with disclosures, conditions, the offer paperwork, closing issues, representation intracices and more," they report.
The last stress anyone would want on top of moving and selling a home is falling into some legal trouble due to a clerical oversight. The right Realtor will be able to answer your questions about these often hard to read documents and be sure that everything is in order before any money is exchanged between parties.
The Balance seconds this question with a follow-up; "Can I review documents ahead of time that I will be asked to sign."
A good agent, they say, will make these documents available prior to signing so that questions may be asked and answered properly before anything is binding.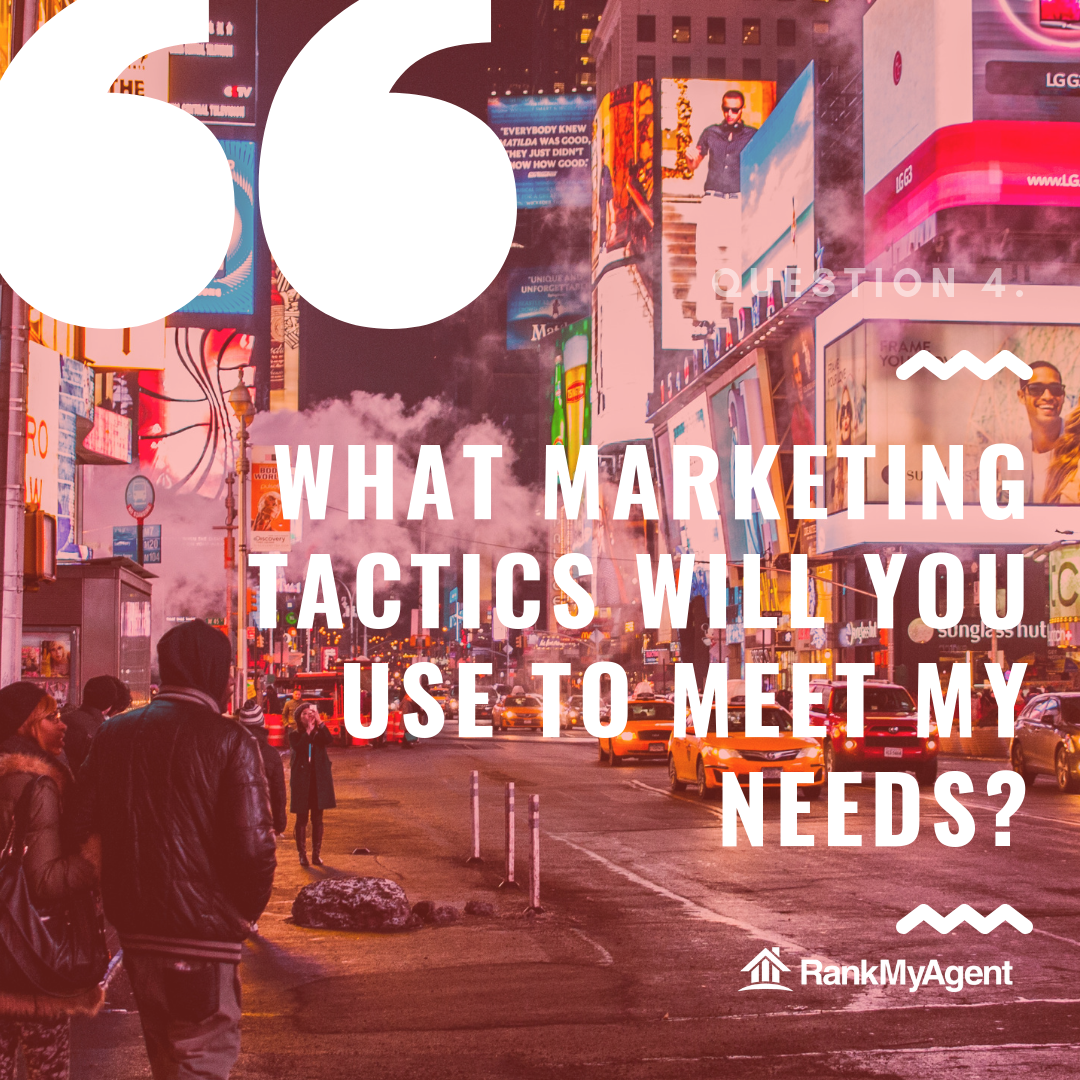 What marketing tactics will you use to meet my needs?
Will your Realtor be going door-to-door handing out flyers advertising an open house? Or will most of the advertising be done online?
Jamie Harnish from Bosley Real Estate says almost 100% of buyers begin their search online. Therefore, it's  important to find out what types of marketing will be used? If digital, what platforms? How will the content be marketed (pictures, video, etc.)?
A good Realtor will utilize their skills in marketing to draw attention from the right audience. This means depending on the demographic of your neighbourhood a variety of marketing strategies may be employed.
Ultimately, you want to find a Real Estate Agent whose marketing strategies sit well with you.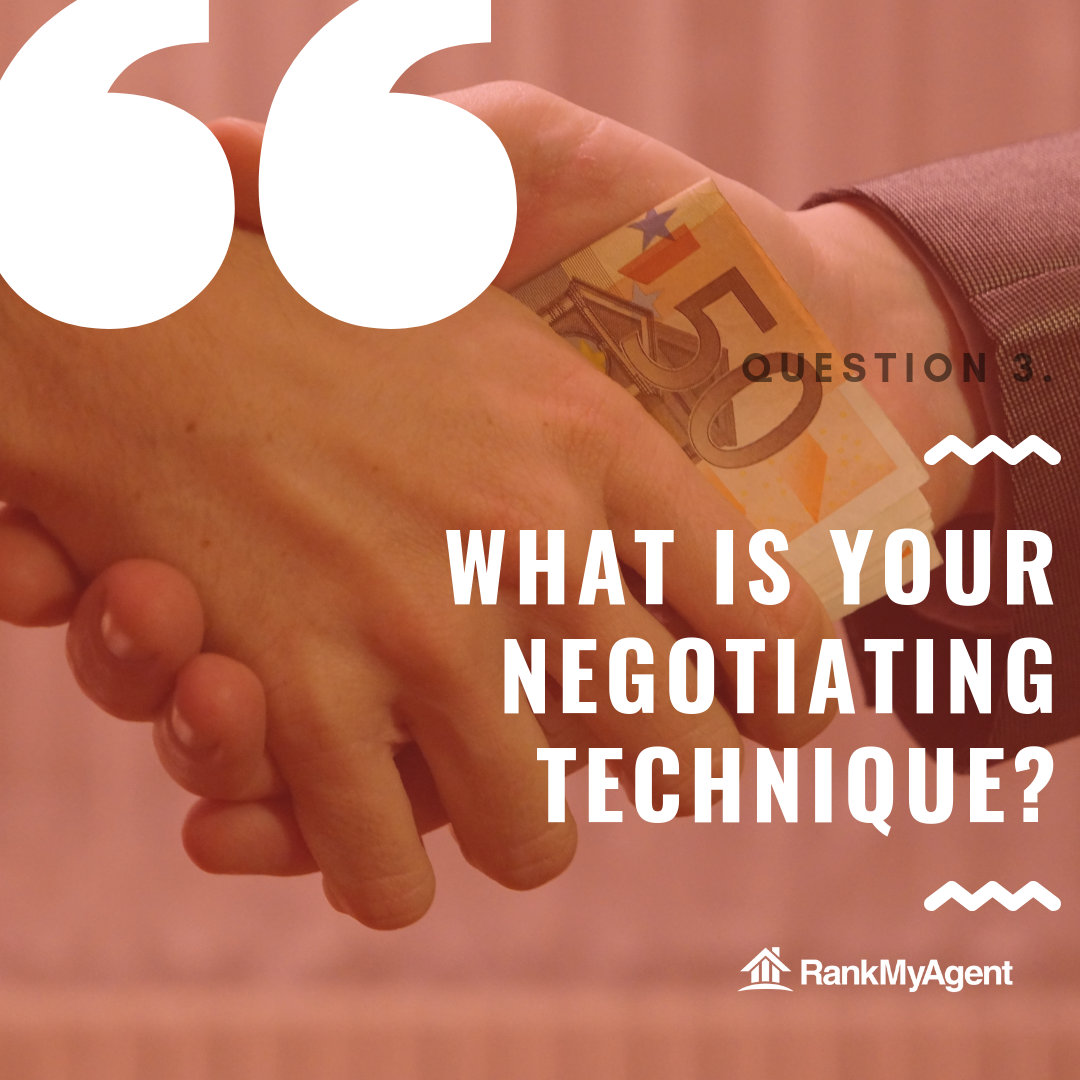 What is your negotiating technique?
Purchasing a new home often comes down to the price, but don't let the negotiation reflect this, Justin Havre of Re/Max says.
"You can negotiate on two things: price and terms. Be creative. There is always something else that can be discussed," he wrote. "Perhaps you can give them a better possession date, or you can give better terms…"
The main worry about negotiation is that an agent may be too pushy and cause the seller to walk away.
During your interview with your potential new representative, ask for a few examples of how they have handled tough negotiations with sellers in the past, and what their plan of attack would be if the scenario was to repeat itself.
6. What questions do you have for me?
The interview process is not just to evaluate the Realtor, but it is an opportunity for the agent to interview you as a potential client as well.
The Balance warns people to be cautious of an agent that doesn't ask questions of you.
Realtors should probe for information about what your hopes are for this process and more importantly what kind of lifestyle you wish to be living. That will provide them with the information they need to get you into your next home sweet home.
Most importantly, use this interview time to gauge your comfort level with this Real Estate Professional. Over the next couple of months you will be in close contact with this person and it's vital that you feel comfortable and safe to ask questions without fear.
Take your time picking the agent that best meets all of your needs in finding your next home. Once you find the one, that's when you can discuss signing an agreement and next steps.
Bonus questions: To ask a Listing REALTOR®
Barry Lebow provide some great questions you should ask
 How many years have you been a Realtor?
Are you full time or part time?
Are you an award winner?
Have you any real estate designations?
Do you take continuing education as a Realtor?
Do you have reviews from previous clients I can see and can I call any?
Do you know my neighbourhood?
Will you be available for my calls during reasonable hours?
Will you keep me in the loop and updated as things progress?
How many listings do you now have?
On average, how long does it take for one of your listings to sell?
On average, how long does it take for one of your listings to sell?
Will I be dealing with you, your assistant or a junior on your team?
May I see some of your marketing material?
Where can I find some promotion of previous listings of yours?
Are you planning on a vacation in the near future, during my listing period?